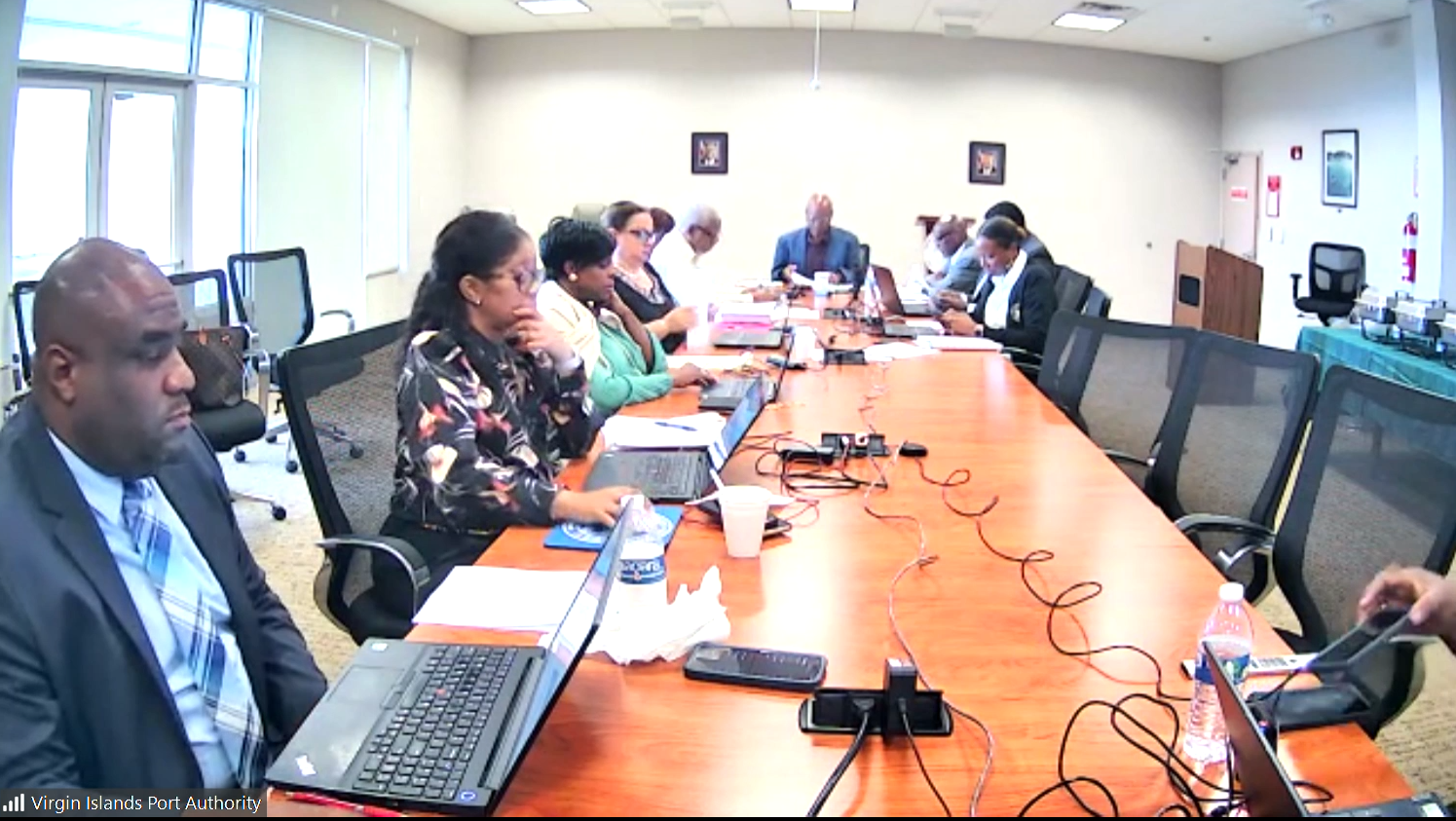 VI Port Authority board members voted to create a senior management construction   position, an airport operations agent position, addressed airline fueling issues, and granted lease agreements during a board meeting Wednesday.
Early during the meeting, VIPA Executive Director Carlton Dowe addressed some recent issues with Delta airlines.
"The staff and I met with officials from Delta Airlines to discuss the challenges that the airline is experiencing. Their flights have been departing late, leaving passengers, leaving passengers' bags," said Dowe. "This situation is hampering our guests to and from territory."
The issue stems from weight requirements with the airline's fuel.
"In our discussion with them, we discussed several resolutions that relates to the fuel suppliers, and that is specifically in St. Thomas," said Dowe, who mentioned Puma, Total, and Standard Aviation as the suppliers. According to the executive director, the Delta planes are entering the territory "heavy" as a result of making pit stops in locations outside the territory. With the excess fuel weight, it forces the airline to leave bags and passengers behind.
"That's not healthy for any of us," said Dowe. "That's something we must address as quickly as possible."
Relating to the opening of new positions, members of the Authority expressed the need for additional employees.
"We are seeking approval to hire one individual to fill this critical need position," said Diane Richardson of the airport operations agent position before the board's approval.
Regarding the senior management construction position, executive director Dowe stressed the need for the position after citing a low number of engineers in St. Thomas and St. Croix.
"We have projects, we have several vacancies right now in engineering. Nobody to go out on the field really," said Dowe. "We need bodies now to do some of these inspections we have going on now."
After discussion by the board including the desire to increase the position's listed $58,425.76 salary, the board eventually approved the senior management construction position, with member Derek Gabriel abstaining from the vote.
The Authority's Airline Service Incentive Program was also amended by the board during their meeting. A clause was removed that reserves the program to commercial passenger jet service in order to attract airline service within the Virgin Islands.
Additionally, the board voted to approve several lease agreements. Hybrid Services LLC will lease space in Cruz Bay for container storage, depot storage, and equipment services. Paradise Learning Academy LLC will operate a childcare development and after-school program as authorized at Crown Bay. York Yachting Inc. negotiated for a lease renewal at the Urman V. Fredericks marine terminal for water activity tours and concierge services, and All Around Car Rentals LLC was approved for a lease agreement at the Fredericks terminal and the Edward W. Blyden marine terminal to operate car rental services. Port Authority board members also awarded a contract to MGT of America to provide cybersecurity and its cyber resilience in order to reduce organizational vulnerability.
Board members Willard John, Derek Gabriel, Kevin Rodgriguez, Lionel Jacobs, Celestino White Sr., and Leona Smith were present.