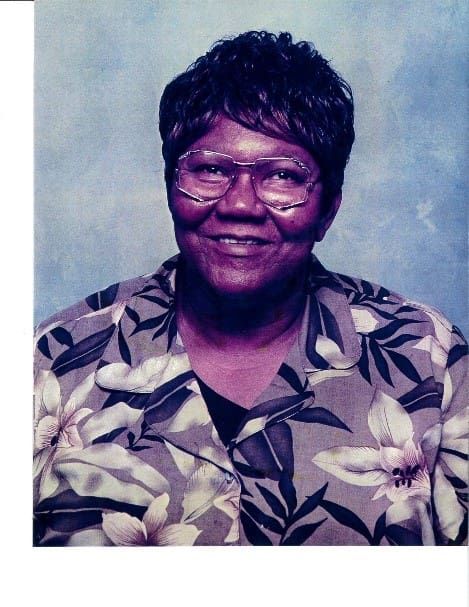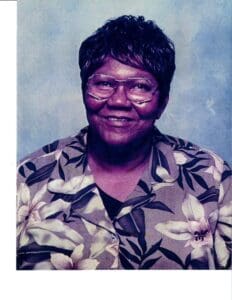 Henrietta P. Joseph John, also known as "Henny," of Shrewsbury Road, Abingdon, Md., died on Feb. 26.
She is survived by her son, Clement John; daughters: Arlene John-Seabrookes, Jacqueline John, Valda John-Greenaway and Pearl John- Frederick; adopted son, Claude Isaac; grandchildren: Shasha Callendar, Ludalwa John, Royann Burton, Jelani Brown, Kwesi and Ewuraba Abban, Allen Jr., Andresa, Dante and Jonathan Frederick, Aundrae, Adrian and Monique Prevost, Alex, Ariana and Ashley John, Jerdel and Jervain Richardson; and great-grandchildren: K'Shard and K'Nard Callendar, Trey, Aleesha and Jace Frederick, Giovannie Dennison,
She is also survived by great-grandchildren: A'Dawah John, Jah'Marra and Jah'Marr Garcia, Joshua, Justin and Jayden Richardson, Makayla Prevost and Kire Brown; sisters: Sarah Kingston and Elfreda Neale; aunt, Ethleen Williams; nephews: Kenneth, Virgil and Carime Kingston; nieces: Eunice, Marjorie and Stacy Kingston; cousins: Lenard, Raymond, Elrona and Edith Williams, and Rosalind Demming; sisters-in-law: Ann Skelton, Christine John Walters, Eugenie John and Gelena John; sons-in-law: Allen Frederick, Osbourne Seabrookes and Joelford Greenaway; daughter-in-law, Marita John; great son-in-law, Kennard Callendar; great daughters-in-law, Jenna Frederick, Donesha Richardson, Jahna Joseph and Whitney Gookool; and goddaughter, Janice Jones;
Other survivors include special friends: Bishop Cecil and First Lady Naomi Coker, Bishop Lennod and First Lady Vienna Hamilton, Bishop Kenneth and First Lady Gayle Benjamin, Bishop Aludus and First Lady Lorna Todman, Pastor Joseph Gilbert, Minister William and First Lady Jennifer French, Sheila Burke and family, Christine Merchant and family, Shelmerdine Malone and family, Blance Rawlins and family, George and Alicia Weekes and family, Adolphus and Ethelyn French, Audrey Weekes and family, Agnes Jeffers and family, Agnes Huggins and family, Carlisle De'Lande, Berice Miller and family, Steve Baptiste, Grantly Richardson and family, Dian John-Francis and family, Cartrine Morton, Gloria Mills and family, Effrail Jones and family, Felix Frasier, Lowell Browne, Hilroy Burton, Margaret A. Morton, Karen Fisher, Ann and Wilma Phipps, Patricia Neale, Delano and Agatha Parris, Millicent Beazer and Beverly Casien; as well as other relatives and friends too numerous to mention.
A memorial service will be held at 10 a.m., Saturday, April 1, at Church of God of Prophecy. Interment will follow at Kingshill Cemetery.