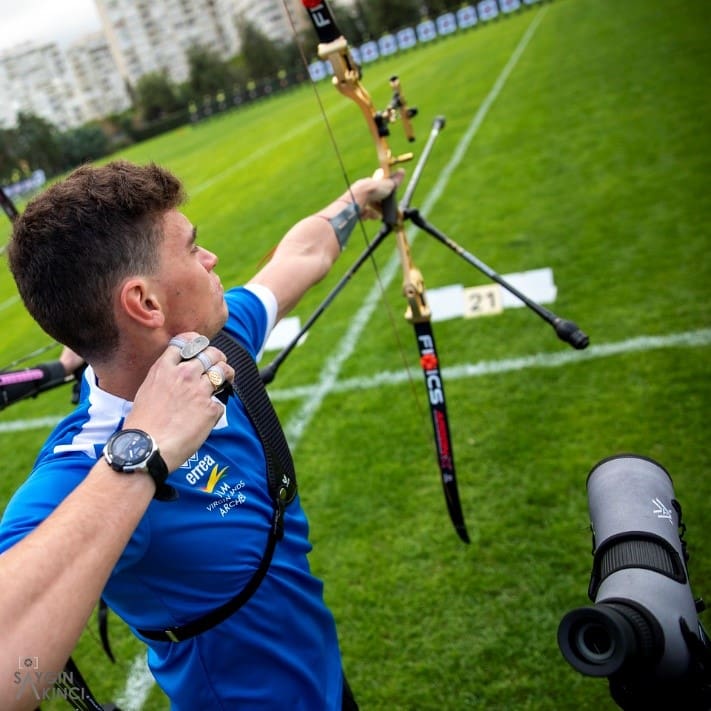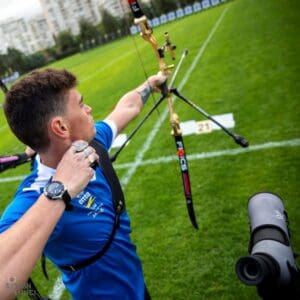 In his first international outdoor tournament of the year, Nicholas D'Amour of the Virgin Islands is in the mix.  The Kahraman Bagatir Spring Arrows Archery Tournament is the first 70-meter Olympic Recurve World Ranking Event for 2023.  The ranking round was March 27, and the eliminations will happen over the next two days.
In extremely windy conditions, D'Amour finished the round ranked fifth.  This gets him a first-round bye.
Ranking. —– Name —– Country —– Score
D'ALMEIDA, Marcus BRA Brazil 666
GAZOZ, Mete TUR Türkiye 665
TUMER, Ulas TUR Türkiye 660
ACHA, Pablo ESP Spain 660
D'AMOUR, Nicholas ISV Virgin Islands, US 654
ALVARINO GARCIA, Miguel ESP Spain 653
In a field of competitors that includes four of the top eight ranked archers in the World, D'Amour is off to a great start. In the 1/8 round, he will face the winner of Ozodbek Ungalov and Yao Yuy Chen, both of Uzbekistan.  D'Amour and Marcus D'Almeida of Brazil are the only two competitors from the Americas.
The Kahraman Bagatir Spring Arrows Spring Arrows event will be followed by the first leg of the European Grand Prix in Lilleshall, England, April 3-8, and then the World Cup – Stage 1, back in Antalya, Turkey, April 18-23.  All of these events and the ones to follow are critical world-ranking events in the lead-up to the 2024 Paris Olympics.