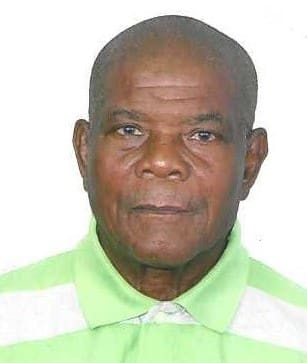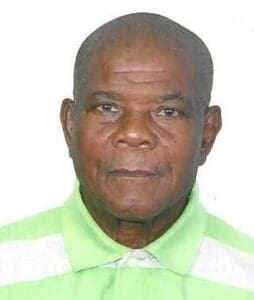 Hubert Farrel Paul, also known as "Farwo," of Estate Sion Farm, and formerly of Campbell Dominica, died on May 1. He was 84 years old.
He is survived by his wife, Mary Paul; daughters: Marcella Paul, Cynthia Esprit, Christalyn Paul, Marcelline Louisy and Kendra Joseph; sons: Henry Paul and Melvin Cuffy; and grandchildren: Ronald, Rita, Tommy, Keston, Shakima, Eddison, Joycelyn, Markie, Miguel, Nigel, Kendell, Daniella, Nichole, Lisa, Mellisa, Elisa, Alisa, Lee, Melvin Jr., Ajanie and Mahkiba.
He is also survived by great-grandchildren: Leonie, Kimana, Chasia, Carniya, Mariah, Kobe, Armani, Judah, Elia, Tiyano, Cassia, Orilus and Jaylen; brother, Savery Paul; nieces: Edna, Rhena, Esley, Alhina, Vergina, Vernice and Merlyn; nephews: Hainson, Tim, Randy, Stive, Griffin and Kelvin; daughters-in-law: Phelomen Paul and Hilda Cuffy; and sons-in-law: Bernard Joseph Jr., McLean Esprit and Stedman Louisy.
Other survivors include brothers-in-law: John Bully, Gerald Toussaint and Osborne Nicholas; sisters-in-law: Normin, Morinthia, Ella, Elizabeth and Lucille; godchildren: Cludia Alexander and Meril Bernard; special friends: Emmanuel Esprit, James Canovile and Henry Alexander; cousins and other relatives to include: the Alexande family in Warner, members of the Campbell Berean Church, the Simon family, and the entire village of Campbell; as well as other relatives and friends too numerous to mention.
The funeral service will be held at 10 a.m., Tuesday, May 30, at the Southgate Baptist Church. Private cremation will follow.