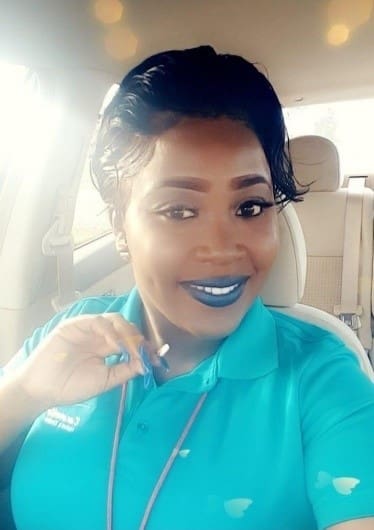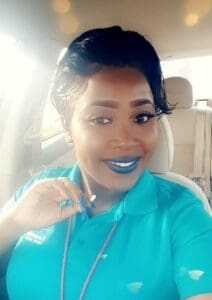 Isola Miasha Michael, also known as "Sola," "Soli" or "Gingy," of Estate Castle Burke died on May 4.
She is survived by her mother, Faye Richards; father, Eliston Michael ("Joe Joe"); sisters: Shakima Allick, Shaniqua Allick, Jamila Michael Sobratti, Tamara Michael Phillips and LaShanda Michael; grandmother: Miss Agatha Philips ("Ms. Pepper"); nieces and nephews: Amyra Bates, Jahkai Hazlewood, KeyWayJah Michael, Jamin Jacobs, Jada Jacobs, Ashara Russell Marken, Anylah Sobratti and Osyris Sobratti; aunts: Gale Richards, Lorraine Richards, Kizzy Richards, Marilyn Richards, Althea Tonge, Erema O'garro and Grecelda John; uncles: George Richards, Isaac John, Stafford Michael, Glenford Michael ("Ras"), Ivan Floyde, Lionel Michael and Curtis Michael; great aunt, Roma Merchant; great niece: Bellami Marken; god-sister, Denecia Amanda; best friend, Kim Kouture Lake; brothers-in-law: Clint Sobratti Jr. and Hashma Phillips; special friends: Murphy ("Gussy,")Trini, Alexis, Kellyn, Jermaine ("Bajo") Moffat, Damon, Alex, Powder, Marilyn Hodge, Jamal Lake, Donna Roberts, Tammy Stevens, Shonda Walker, J'Shante Gittens, Monica, Tranny, W.J., Piff, Kimmy, Kimmesha, Keyron, Giesel, David, Kima, Aiesha, Natalia, Ashelle, Iomah, Mimi, Hawky, Karen John, Troy, Kisha, Janice Hansen, Dione, Lauren, Akeisha Fawkes, Robin, John, Phoenix, Rasheeda Russell, Caravelle Hotel and Casino employees, Ms. Benjamin, the Frontline crew and the Cozy Corner crew; cousins and other relatives: Iasia and Jahkeel John, Akela Richards, Nikayla Williams, Kiziely, JahKasha, Kibibi, Adio Jackman, Akiz Jackman and Family, Nathifa and Lateefa Miller, Latisha Joseph, Ontario Monroe, Jahmarie and Kimberley Stapleton, Fabiola Richards and family, Roselyn Tonge (St. Thomas), Althea O'garro and family, Corniela O'Garro Greer and family, Joseph O'garro and family, Israel Merchant and family, Sharkari Williams and family, Shasela Williams and family,  Jalassie Williams, Sharole Williams and family, Jassie Michael, J'Van Floyde and family, Keneisha Floyde, Tamishia Floyde, Crystal George, Azania Floyde, Imani Floyde, Daria Floyde, Daniel Floyde, Agatha Phillips, The entire Philips, Joseph, Peters, Baptist, Davis, Pelle, Challengers, Grahams of Greencastle and Bendals Antigua, Claudette, Sandra, Jenifer, Yeon, Patricia, Celistina, Peters and family, Butlers, Hills, Cousin Molwyn Joseph and family, Franklyn Richards and family, Pamella Richards and family, the Parkers family, Bernadette Orr family, Arnold Jarvi and family, Veronica Henry and family, and the Allens family all of Antigua, V.I., U.S. U.K.; as well as other relatives and friends too numerous to mention.
The viewing will begin at 9 a.m. followed by the funeral service at 10 a.m., Tuesday, May 30. at Calvary Baptist Church. Interment will follow at Kingshill Cemetery.