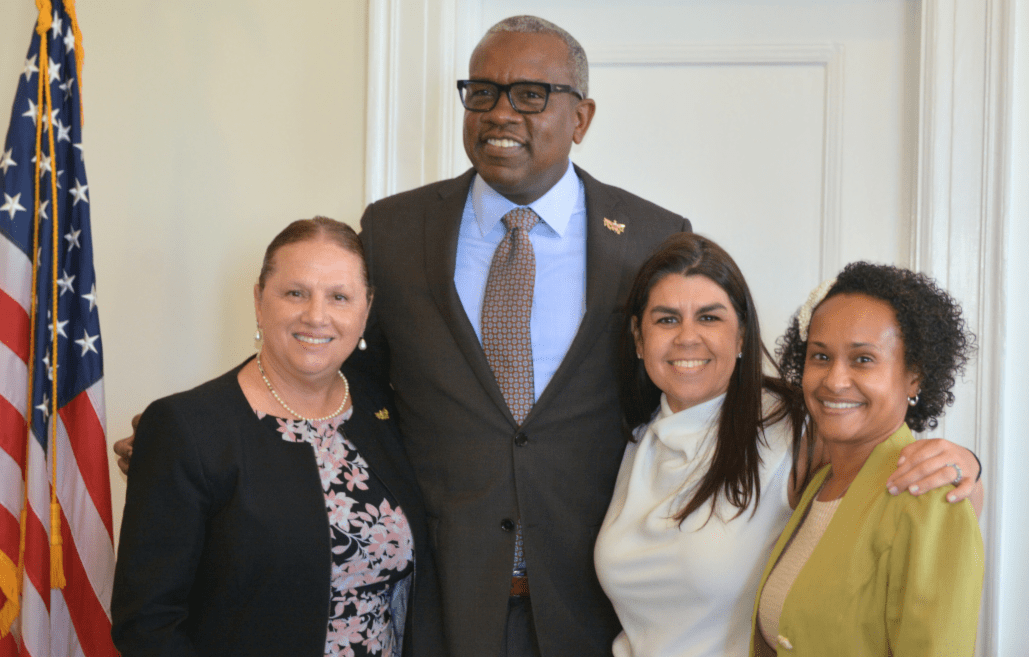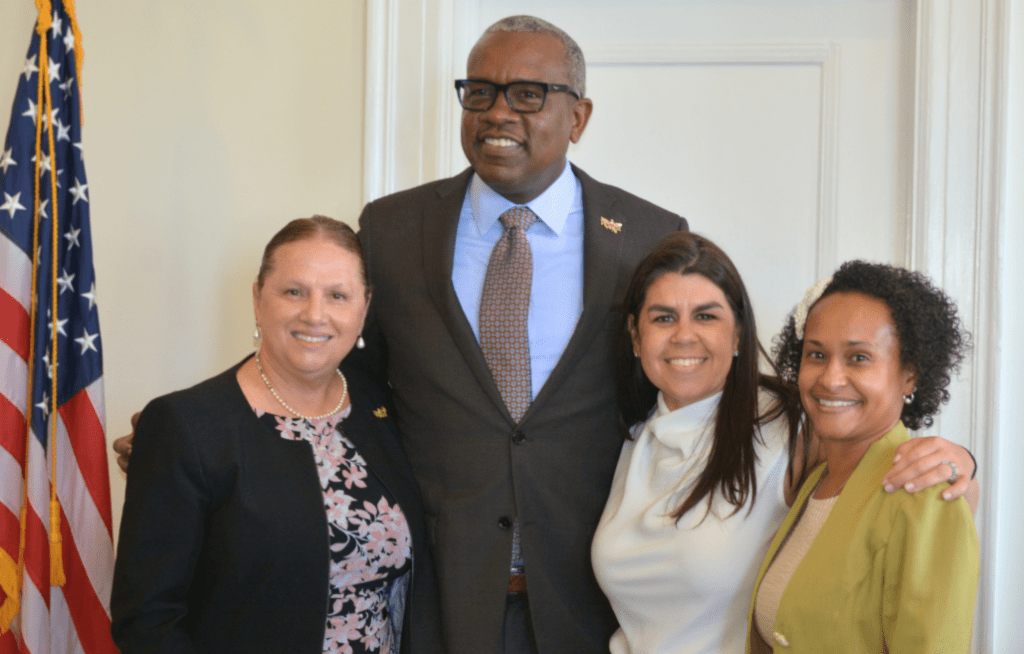 On Thursday, May 25, the V.I. Department of Health (DOH) welcomed Dr. Dara Kass, Region 2 director for the U.S. Department of Health and Human Services, on her inaugural trip to the U.S. Virgin Islands. DOH shared the territory's healthcare successes and challenges as well as recommended opportunities for enhanced support from the federal government.
"We are truly pleased to have Director Kass in the territory, particularly at this critical juncture, as we transition from the COVID-19 pandemic to endemicity," said V.I. Health Commissioner Justa Encarnacion. "Our federal partners are critical to the overarching goal, which is ensuring equitable access to quality healthcare for all Virgin Islanders."
During an introductory meeting with Kass, Encarnacion and members of her executive leadership team touted the territory's management of the COVID-19 pandemic and the Mpox outbreak but noted challenges in developing a robust healthcare workforce, in accessing specialized care and in receiving adequate levels of federal funding for programs that serve Virgin Islanders.
Kass inquired about the territory's substance use disorder program concerns, the need for gender-affirming care and telehealth. The director listed "connectedness" as one of her major objectives and affirmed President Joe Biden's commitment to improving access to health care for underserved communities.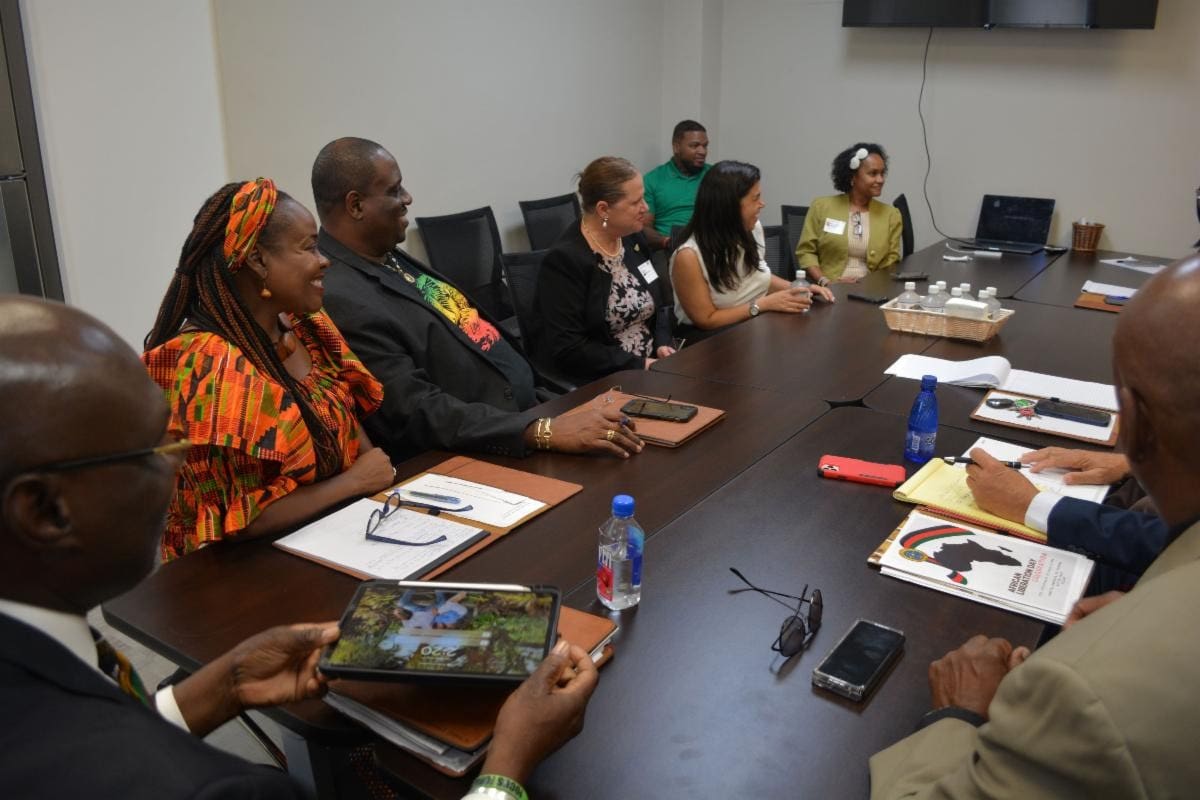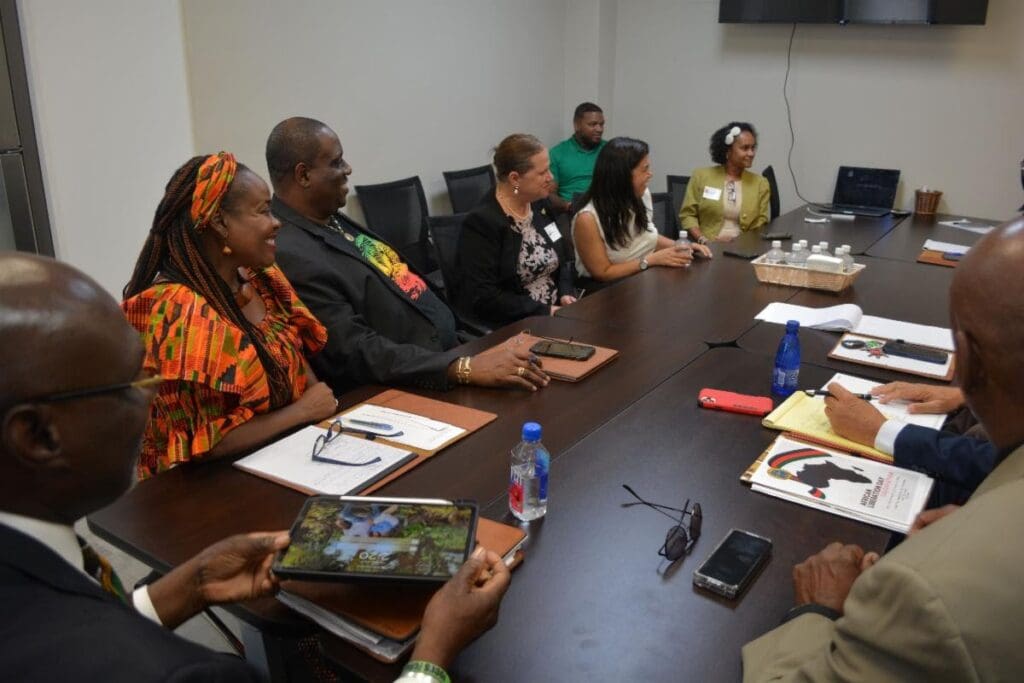 Dr. Dara Kass meets with members of the 35th Legislature of the Virgin Islands. (Submitted photo)"One of the remarkable things that I have heard is the openness and the welcomeness to deliver the care that's possible. That, to me, is the first step to success," Kass said in a meeting with the DOH team. "Being here, you can often feel disconnected from the U.S. mainland and from other territories, and (the department is) doing all the heavy lifting to connect. But that's my job – to connect you to every resource you need."
On Thursday, in a full day of meetings and tours of St. Thomas' healthcare facilities, Director Kass met with Gov. Albert Bryan Jr., who discussed his administration's initiatives to improve the territory's healthcare system and to build stronger, healthier families. The director also met with members of the 35th Legislature, including Senate President Novelle Francis Jr., Senate Vice President Marvin Blyden and St. Thomas' Senator Ray Fonseca, who chairs the Senate Committee on Health, Hospitals and Human Services.
Additionally, Kass met with Schneider Regional Medical Center CEO Tina Commissiong and members of her executive team, as well as visiting the hospital's emergency room. The director also received a tour of the St. Thomas East End Medical Center and of the University of the Virgin Islands School of Medicine, which is under construction at the St. Thomas campus.
Region 2 is based in New York City and serves New York, New Jersey, U.S. territories in the Caribbean, and several federally recognized tribal nations. (To view additional photos, please visit USHHS Visit | Flickr)
Dr. Kass is a graduate of SUNY Downstate College of Medicine and the Kings County Hospital Emergency Medicine Residency. She began her career in resident education at Staten Island University Hospital, followed by medical student education at New York University School of Medicine, and most recently was an associate professor of emergency medicine at the Columbia University School of Medicine.
A champion for gender equity and the advancement of women in medicine, Kass' academic work has focused on creating a more equitable workplace for women in medicine. Most recently, she has shifted focus to policy and public communication regarding the COVID pandemic. She has focused her communication on the impact of COVID on communities and families, empowering Americans to make informed decisions for themselves and their families.