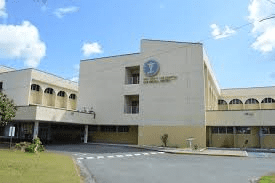 Congresswoman Stacey E. Plaskett released the following statement announcing $834 million in federal grant funding to the Juan F. Luis Hospital (JFL):
"I am tremendously pleased to announce that the Federal Emergency Management Agency (FEMA) has awarded the Juan F. Luis Hospital on St. Croix a grant in the amount of $834,471,422.15. JFL sustained significant damages as a result of Hurricane Maria and has been in disrepair for numerous years prior to the storms of 2017.
"This award is for the prudent replacement standard which will be integral for improving our preparedness and resiliency against natural disasters. As with much of the funding released to our territory for the territory's rebuild, I and my team worked diligently to change the provisions of the Stafford Act which is used for rebuilding after U.S. disasters.
"My office made the convincing argument that the level of disaster in the Virgin Islands was exacerbated by the lack of federal funding investment in our critical infrastructure prior to the storms, which made the effect of the hurricanes more profound.
"The changes in law I was able to obtain allow FEMA, for the duration of the recovery from hurricanes Irma and Maria in the Virgin Islands, is to rebuild critical infrastructure like JFL to incorporate resilient design and features, up to the latest industry building standards and notwithstanding pre-disaster conditions in the Virgin Islands (the standard that normally applies).
"This standard was markedly different than the standard for the mainland.  In this instance, JFL was evaluated for prudent replacement and found to be eligible.  Work to be completed therefore includes the demolition of the existing 231,655 square feet hospital facility and the replacement of a 426,609 square feet facility that will incorporate current building codes and standards.
"I want to congratulate the governor and his team for holding fast and presenting the necessary case to ensure that the award incorporated all the needs of the community along with the true damages from the storm.  We continue to be proud of the work of the Office of Disaster Recovery obtaining the funding and look forward to working with them to ensure the funds are fully utilized."