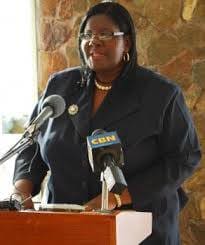 Oleanvine Pickering Maynard, the former managing director of the British Virgin Islands Ports Authority, intends to change her plea to guilty in a drug-running and money-laundering case that also ensnared former BVI Premier Andrew Fahie, and Maynard's 31-year-old son, according to court documents made public Wednesday.
Maynard, 60, and Kadeem Stephan Maynard are both expected to enter guilty pleas in a Florida court in June, although to exactly which charges was yet unclear. This leaves only Fahie, 51, fighting allegations he headed a brazen scheme to make Tortola a major through point for vast quantities of cocaine and potentially other contraband, according to court records.
The three faced multiple charges, including conspiracy to import a controlled substance (cocaine), conspiracy to engage in money laundering, and attempted money laundering, amongst other crimes. If found guilty, they could spend the rest of their lives in jail.
The trio was arrested April 28, 2022. While Fahie made bail, largely confined to his daughters' Miami apartment, the Maynards have been held in jail.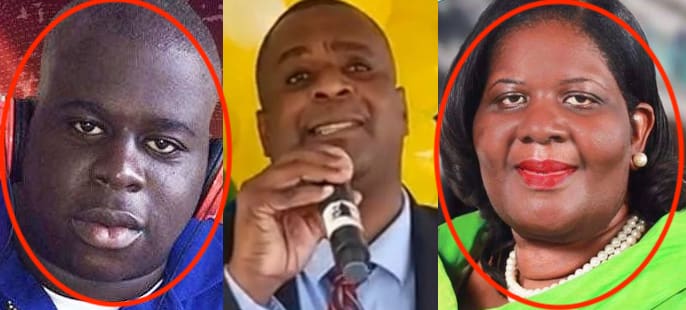 Prosecutors have said Fahie was eager to work with drug cartels and terrorist organizations and had allegedly bragged on 8,000-plus minutes of secretly-recorded audio tape about years of criminal activity, including partnerships with notorious international smugglers.
At one point, Fahie allegedly offered to help illegally import firearms through the British overseas territory.
Since his arrest, Fahie has repeatedly attempted to get the identity of the person who made the allegedly damning recordings.
Along with the audio recordings, prosecutors handed defense attorneys phone records, WhatsApp data, law enforcement reports from Puerto Rico, and bank records. Prosecutors also extracted "voluminous" video and other data from the defendants' phones, according to court documents.
Prosecutors said Fahie and Pickering-Maynard allegedly boasted of a well-oiled smuggling and money laundering machine at their disposal, bribing island authorities and forming shell companies to hide illegal activities.
Fahie was frustrated, according to prosecutors, at not being paid well enough for earlier illicit acts. Prosecutors have not yet released details about who is named on the tapes. On the bribe list, according to court documents, were police, port authority personnel, and at least one senior BVI government official.
Pickering Maynard, a former candidate for the BVI's Assembly, had previously headed the influential Department of Labour and Workforce Development.
The United Kingdom's Commission of Inquiry report, issued shortly after the arrests, alleges potential widespread corruption within the British overseas territory — so much so that auditors recommended suspending the constitution and sacking elected officials.
But the published report did not name wrongdoers, only saying further investigation was needed. Recent investigations include whether public officials were manipulating labor laws in human trafficking schemes.
Fahie and Pickering Maynard were arrested after stepping off a private plane at a Miami-area airport. Prosecutors said they had allegedly inspected would-be drug money. Fahie quickly claimed immunity from prosecution as the BVI's head of state but received none.
A long-serving employee in the premier's office was arrested in October 2022 and charged with illegally sending a letter to U.S. officials seeking Fahie's release.
A day after the arrest, the United Kingdom government released a report recommending direct control of the BVI by London, dissolving local government, and launching a full investigation of probable corruption. A deal brokered with now-Premier Natalio Wheatley averted loss of local control. Wheatley and other BVI officials have pledged to work with the UK Commission.