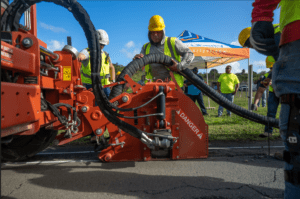 Liberty VI is continuing its fixed fiber network construction process with four new projects on St. Croix and St. Thomas, U.S. Virgin Islands (USVI) starting with Williams Delight on St. Croix on Thursday, June 8. Throughout the summer, Liberty will kick off projects in Donoe, WTJX Mountain Top and Smith Bay on St. Thomas. The projects, which will take approximately seven weeks overall to complete, will benefit residents and businesses in the aforementioned areas.
"We have been acquiring the necessary permits and [are] moving forward with our construction efforts to deliver our fiber-fast internet to more locations throughout the territory," said Bala Balakrishnan, general manager of Liberty VI. "Upon completion, these projects will improve broadband connectivity and mobile service in the USVI to facilitate economic growth in the territory. We will keep the public informed about the next area where Fiber to the Home will be delivered, as additional permits are approved."
The work that will take place in Williams Delight includes placing underground conduits and fiber optic cables. This project will benefit approximately 1,101 customers in the area. Construction will take place on weekdays from 8 a.m. to 5 p.m.
Later this month, Liberty crews will start to work on a capacity project in Donoe, St. Thomas, that will bring fiber and improve mobile service to residents and businesses in the Charlotte Amalie area. Liberty will provide more details on this project soon.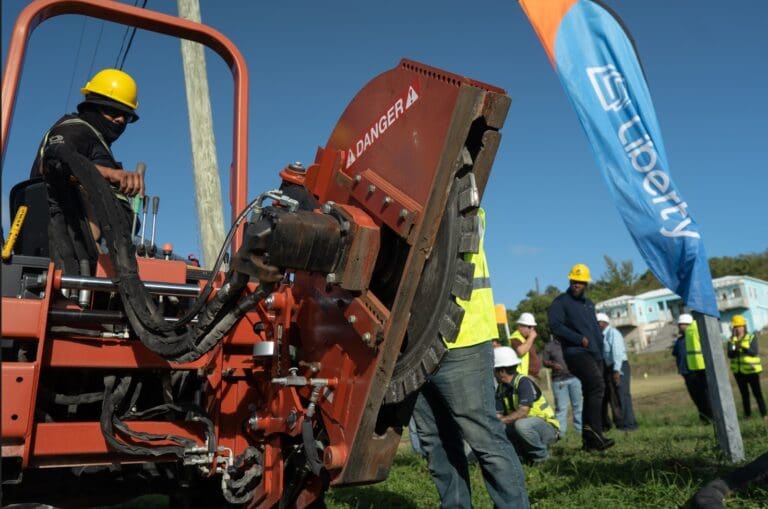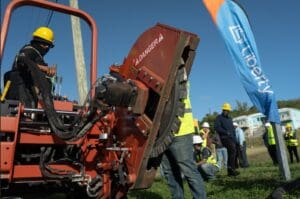 Burying the fiber cables increases the network's resiliency while protecting it from hazards such as natural disasters and vandalism attempts. The work also uses a micro-trenching technique, which produces a 1 ¾ -inch cut and uses existing ducts where possible, thus diminishing pavement breakage and dust emission significantly. In addition, crews will be using other underground technologies to minimize the impact to the roadways.
The job will be performed with minimal traffic impact. However, residents and drivers within the area should expect delays due to lane and partial road closures and must exercise caution when traveling on the narrow roadways. Residents within the Williams Delight community should park their vehicles on their properties and not on the street to avoid obstructions or possible damage.
Liberty VI will be providing updates on its website at https://www.libertyvi.com/news  on when and where the company will be working around the territory so people can plan their daily commutes ahead of time.