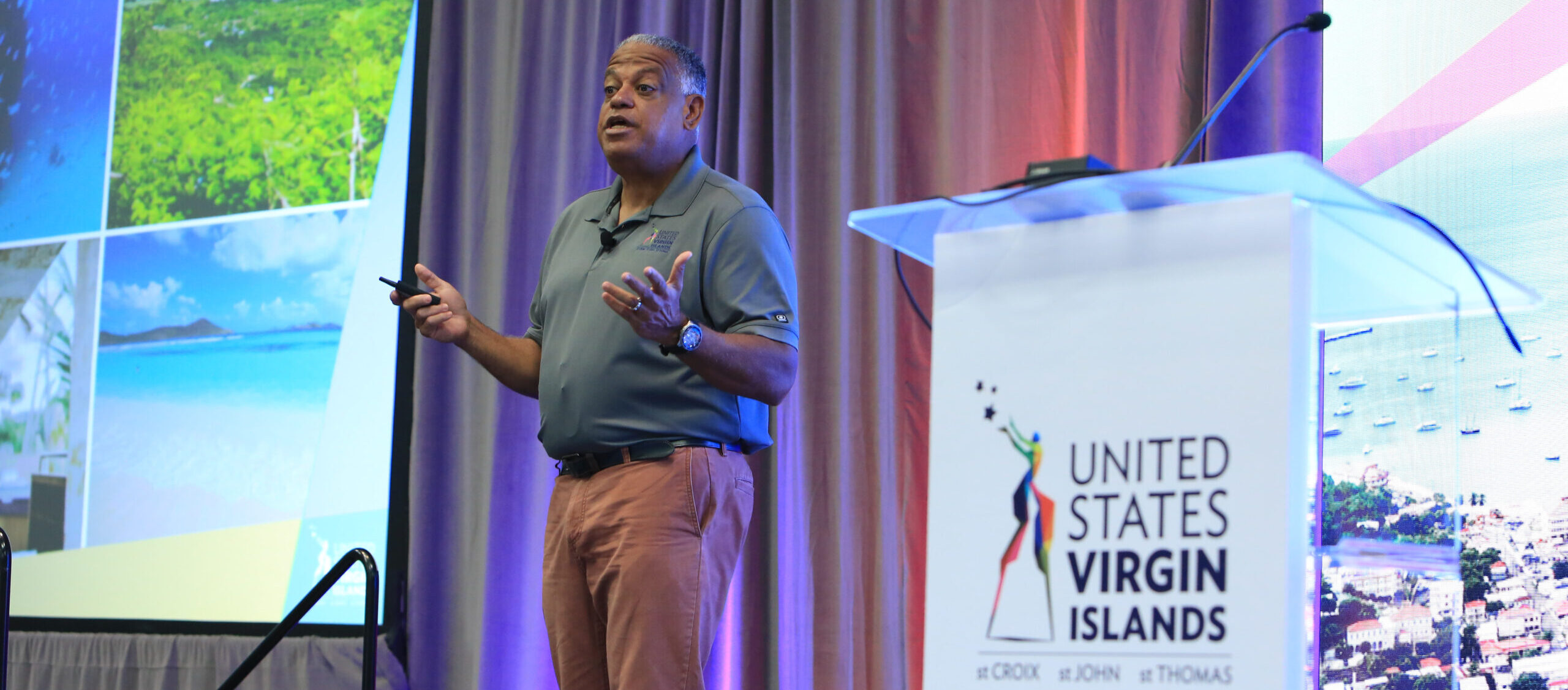 Most visitors expect taxis to operate much as they do at home: One price for one car load. The charged-by-the-head system used in the U.S. Virgin Islands, however, can be an immediate stressor, quickly evaporating all the picture postcard settings, enviable weather reports, and promises of stress-free leisure that is drawing millions each year said Tourism Commissioner Joesph Boschulte.
It's time to re-evaluate that system, Boschulte said Thursday.
"The per-passenger standard that we have is almost gone around the world. For us to remain competitive, we have to have an honest discussion about that at some point because everywhere we go it's per the vehicle, and we're still charging per the person," the commissioner said while attending a conference in New York. "It puts you, potentially, at a competitive disadvantage compared to a place that's charging more like what the world standard is."
The Department of Tourism's job is more than attracting visitors, as Boschulte sees it, but ensuring their entire visit is as pleasing as possible. Overnight visitors have their entire stay to evaluate what they like and don't like about the Virgin Islands, he said. Then, with the ease of a few thumb movements on their smartphone, they spread those likes/dislikes globally via social media.
And it isn't just airport arrivals. There are plenty of stories of irate cruise passengers arguing with taxi operators over what, to the unaware visitor, would appear to be price gouging.
"When it comes to the Caribbean region, we have to be mindful because that's how competitive it is. You come on a cruise, you're going to stop at three or four of our competitors on the cruise. And you'll compare," he said. "I think that ground transportation concerns are real. There is always a need to be reflective on not just what's happening in the territory but what's happening globally and regionally. Because the people who come to us are coming from somewhere else. In that respect, they are used to a certain standard," Boschulte said.
While the transportation landscape of New York City is vastly different from the Virgin Islands, there are lessons to learn about adaptability, Boschulte said.
Not too long ago, New York yellow cabs were losing ground fast to alternatives like Uber and Lyft, which offered more convenience and often better prices.
"And all of a sudden there was an awakening where they said, 'Hey, if you want to remain competitive, you better start to adapt some of the better practices. So now you can book a cab on your phone where you couldn't do it before," he said.
New taxis, such as former Mayor Michael Bloomberg's so-called taxi of the future, are more efficient, with larger space inside for passengers and luggage. Today, most taxis in New York are cleaner than before, and many drivers are communicating better, Boschulte said.
"I've been in a couple cabs since I've been here and I've been like, oh, things have really changed up a lot," he said. "All of these things didn't just happen. It happened because of competition. It happened because of people accepting and appreciating the new conveniences."
If the Virgin Islands wants to remain in the top-tier of Caribbean destinations, it needs to address ground transportation woes, he said.
Making a change to taxi operations could be difficult as the Virgin Islands industry has been riddled with infighting and discontent recently. The Taxicab Commission has gone through three executive directors in as many years, drawing the ire of lawmakers. Some senators have called for the board overseeing the Commission to be disbanded and replaced.
Drivers have said the Commission and its executive director are ineffective at best and at times hobble their business.
The Commission has countered that it was working to overcome obstacles, including an unspecified environmental threat that forced the closure of its St. Thomas office for 11 weeks this Spring. While advocating for a fare increase for taxi cab operators, the Commission has acknowledged ongoing difficulty establishing internal rules and regulations.
Whatever the issues within the Commission, Boschulte said it should not hinder the territory's primary economic driver, tourism.
Ground transportation is the first point of contact for many visitors in the Virgin Islands, he said.
"It's the first impression they get and the last. So that being said, imagine if we improved by just 50 percent what that would do for our visitor comments. So I think it's something we have to work on," Boschulte said. "Eventually, we are going to have to seriously look at how we charge our guests."