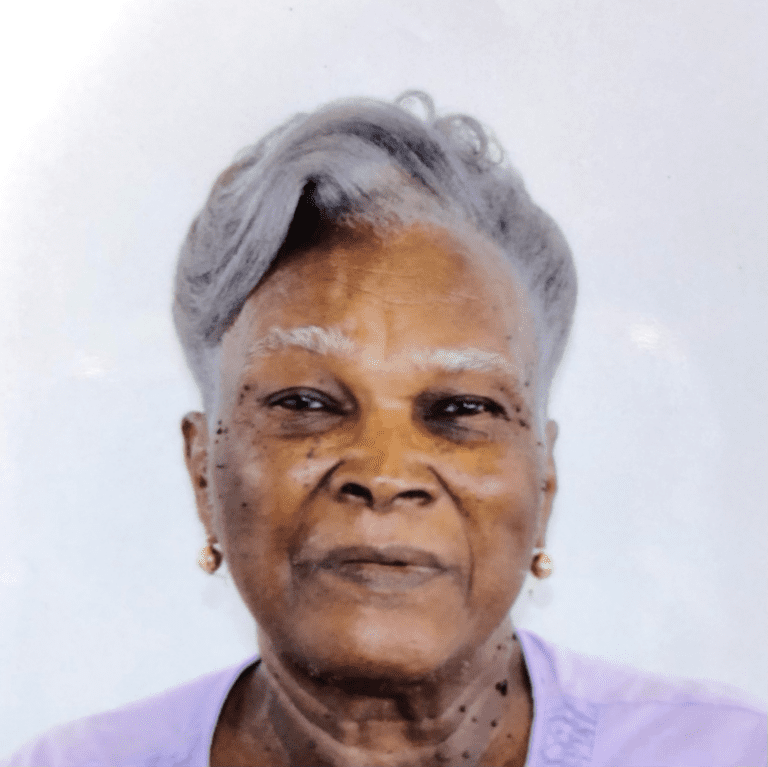 It is with immense sadness that the family announces the passing of Verna H. Turnbull Forbes on May 26 at age 96.
She is survived by her children: Beatrice Plaskett, Beverly Scatliffe Matlock, Beverlin Samuel, Berecia Scatliffe Robles, Berenice Scatliffe-Ayers, and Barbara Scatliffe; sister, Almira Wyre; brother, Ashley "Bill" Turnbull; 27 grandchildren; 31 great-grandchildren; 4 great-great-grandchildren; along with a host of special nieces, nephews and cousins.  She was preceded in death by her only son, Bernard Forbes.
Verna was an accomplished seamstress and was employed by Cavanagh's Department Store for over 30 years and at Vogue Clothing Store for eight years before retiring.  Verna attended Christchurch Methodist Church where she was a member of the senior choir, Women's League and Prayer Group. She was a "Mother of the Year" honoree in May 2005.   She was dedicated to her family and enjoyed tending to her flower garden and fruit trees, sewing, reading her Bible, and spending time with her family.
A homegoing service will be held with a viewing from 4-6 p.m., Friday, June 16.  A second viewing will be held from 10-11 a.m. followed by a service at 11 a.m. on Saturday, June 17, at Christchurch Methodist Church.  Interment will follow the service at Western Cemetery No. 3.
Professional services have been entrusted to Turnbull's Funeral Home and Crematory Services, 3815 Crown Bay, Suite 10, Charlotte Amalie, St. Thomas, U.S. Virgin Islands, 00802.
Office: 779-6565 and Fax: 779-6566.