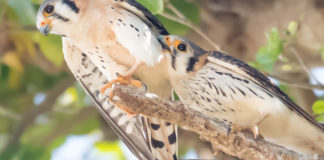 How exciting to see so many American Kestrel couples courting and mating this spring. Starting in February, I started seeing them along the road pairing up on power lines and the tops of dead trees.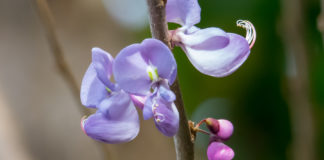 Many of the native trees are accustomed to seasonal drought, and have shed their leaves. Others are just drooping. Like us, they reduced their activity levels, waiting for more propitious times.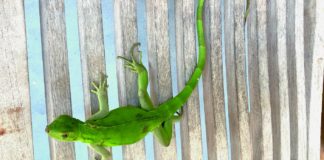 During the Virgin Islands 'safer at home' phase, I have found myself engaging more frequently with my non-human housemates - especially the lizards.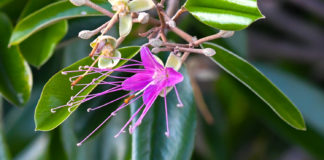 While the Virgin Islands beaches are closed, more people are getting their exercise by taking solitary or socially-distanced walks along the roads. In some areas, the native trees and plants on the roadsides can provide a welcome distraction, as they may reveal small beauties that generally go unnoticed.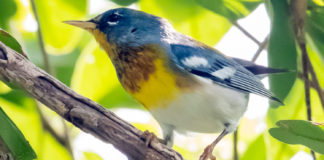 As visitors clear out of the Virgin Islands, many birds are beginning to move on as well. They are not worrying about their health,...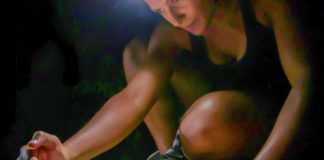 Rainy evenings can be very loud in the Virgin Islands, as male frogs call out in the night to declare their availability for mating or to assert their territorial rights.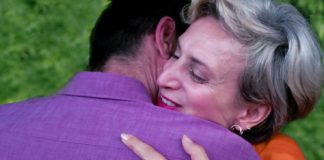 It was a romantic evening at Trunk Bay as married couples gathered to renew their wedding vows in an event led by St. John's 'barefoot minister' Anne Marie Porter, who has been organizing the annual renewals for 16 years.