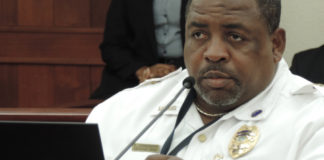 The U.S. Virgin Islands is known for its laid-back attitude toward the consumption of alcohol. However, senators and members of the V.I. Police Department are concerned that that attitude might be too costly to continue.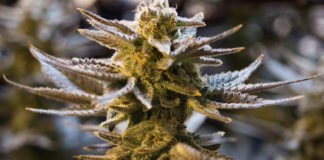 Experience as law enforcement officers may have curbed the enthusiasm of Sens. Novelle Francis Jr. and Kenneth Gittens for the potential relaxation of medical marijuana laws. Francis said Wednesday, though he questioned the laws, he was bound to follow them.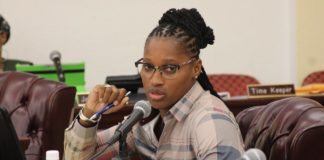 On Wednesday the Rules and Judiciary Committee moved four bills with favorable recommendations to the full Senate without a "nay" vote, including bills to form a Medicare fraud unit and an increase in punishment for negligent homicide.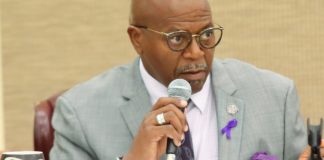 A bill to close the loophole permitting men to avoid rape charges by marrying their victims appears to be moving on the fast track, passing through the Senate's Committee on Youth, Sports, Parks and Recreation on Tuesday and through the Rules and Judiciary Committee on Thursday.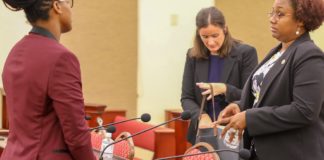 The question for senators at a Committee on Rules and Judiciary hearing Thursday was not whether the legal system should be changed so more residents can avoid probate, but how much it should change.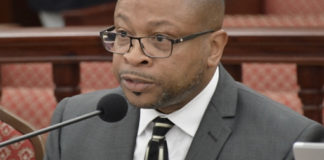 V.I. Senators presented Waste Management Authority acting Executive Director Adrian Taylor with photographs of garbage and sitting water, insisting that something be done about illegal dumping.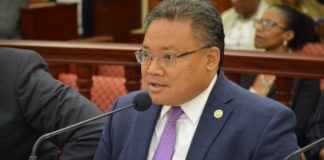 The Committee on Government Operations, Consumer Affairs, Energy, Environment and Planning considered a bill Wednesday to require "that an initial business license be issued within three days of application."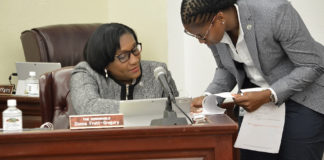 A bill strengthening the loitering law and one making seat belts mandatory for those in the back seat went through the V.I. Senate and toward the governor's desk, but the ride has not been smooth.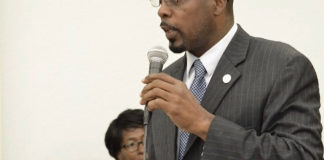 Senators Monday were unanimous in praise as they approved the nominations of Dr. Brian Bacot to the Board of Medical Examiners, Rupert Ross as director of the Bureau of Information Technology and Christopher Finch to the Hospitals and Health Facilities Board.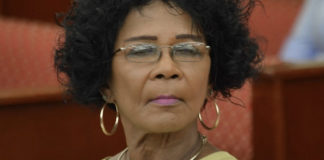 The Senate Committee on Culture, Historic Preservation, and Aging gave accolades to a prestigious native Virgin Islander and to one of the territory's most successful youth programs.