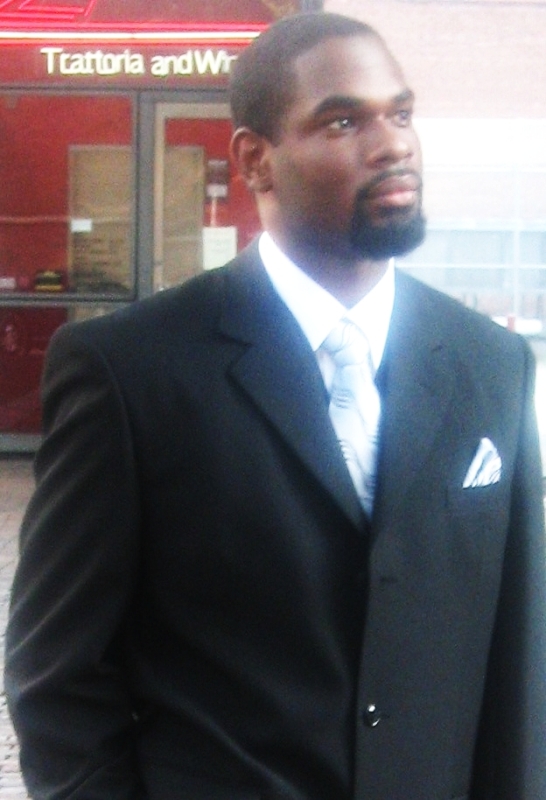 Kershen Bissette has the unique distinction of being the first recipient of the Rotary Club of St. John's scholarships. Now entering his senior year at Southern Connecticut State University in New Haven, he expects to graduate in the spring with a bachelor's degree in business administration.
"The Rotary scholarship was a blessing," he says, speaking by phone from New Haven. "It made things a whole lot easier."
The $12,500 scholarship, paid out over four years, helped tremendously in helping him attend school, he says.
Bissette stood out far above the other five students who applied for the scholarship that year, says William Willigerod, who chairs the Rotary scholarship committee.
"He excelled in everything," Willigerod says. "Just his demeanor and everything about the young man."
Willigerod is delighted that Bissette keeps in touch, and on his infrequent visits home, attends Rotary meetings to keep the members updated on his school career.
Bissette, 21, plans to return home to the territory after he graduates.
"I hope to work in the pubic sector and be in a position to contribute," Bissette says.
He has already completed an accounting internship at Caneel Bay while a Eudora Kean High School student, will do a financial internship with Citigroup, and plans a management internship before he finishes school.
In New Haven, he's a mentor in a program called Developing Tomorrow's Professionals. The program works with young men in their sophomore and junior years in high school to help them plan for their future in terms of college.
"And to graduate," he says, noting that while many students are admitted to college, the problem comes in sticking it out until graduation.
Born on St. Thomas, Bissette grew up on St. John under the care of his aunt and uncle, Juliette and Garnett Alexander.
"I'm very proud of him, and he's a very nice young man," Garnett says.
Bissette attended Guy Benjamin and Julius E. Sprauve Schools before heading across Pillsbury Sound to St. Thomas every day for school at Eudora Kean.
While in school, he played basketball and worked at Pastory Gardens and Paradise Lumber. And he says he was involved in his church, the St. John Pentecostal Church of God.
As for life in New Haven, he says it was an adjustment thanks to the cold weather and unfamiliar territory. However, after the first few months, he made friends who showed him the ropes. He settled in, and now looks forward to finishing up his final year.
And what about his free time?
"I have no free time," he says, laughing.