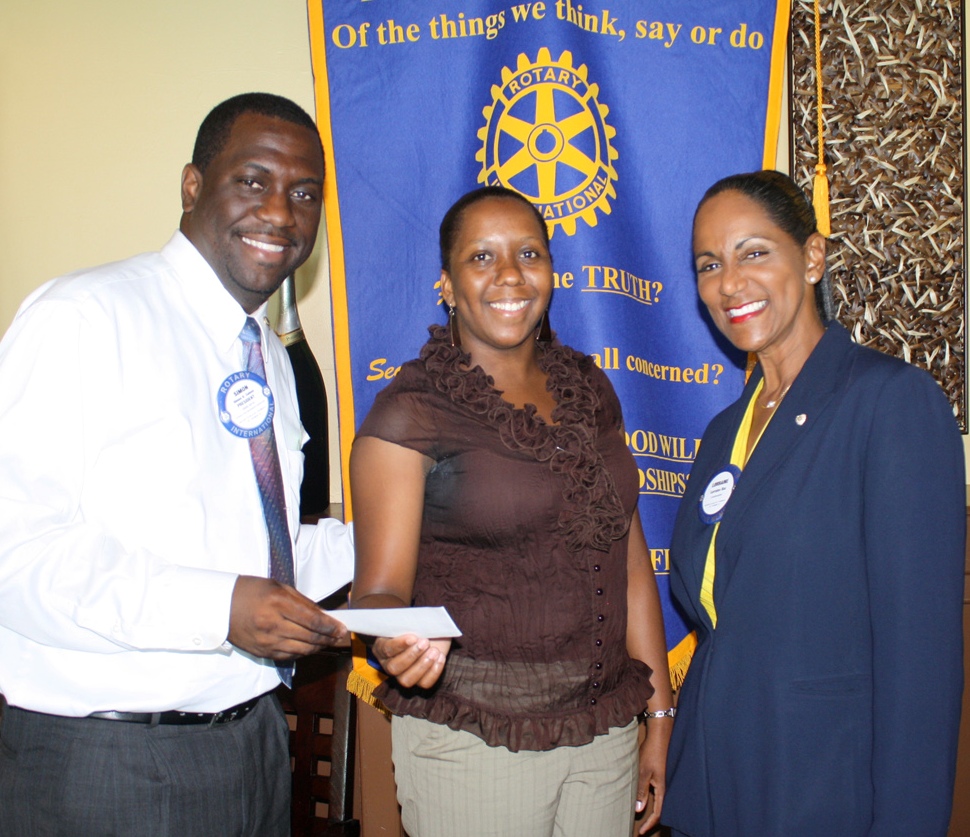 The Rotary Club of St. Thomas II today named Natasha Penn the 2010 Teacher of the Year at its adopted school, Addelita Cancryn Jr. High. The award recognizes a teacher who has captured the minds and hearts of the students at the school. Penn teaches social studies to 7th and 8th graders. Voting for the award is done by the students at the school. As part of her recognition, she received a large Teacher of the Year Certificate Award and a check for $500 from Rotary II.
"I am proud that our club continues this tradition of acknowledging the work and dedication of our teachers," said Rotary II President Simon Caines. "They too often go unrewarded and without thanks. This is our small way of saying we appreciate you."
The first-runner up for the award was Gladys Collins, an ESL teacher at Cancryn Jr. H. S. She received a check for $300 as part of her recognition.