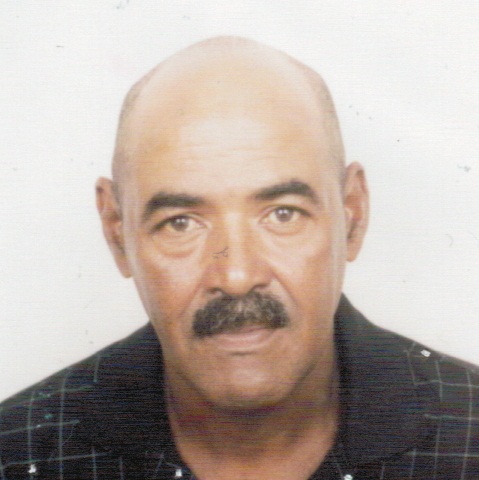 Jose Enrique Huertas, also known as "Quique," of Constitution Hill died on June 11, at Gov. Juan F. Luis Hospital. He was 48 years old.
He is survived by his father, Ospicio Huertas; stepmother, Acelia Castellano; brothers: Edgar, Hugo and Rolando Huertas; sisters: Elizabeth, Yinet, Yahaira Huertas and Mozelle Henley; sisters-in-law: Juana, Okeisha and Luciana Huertas; brothers-in-law: Kevin Henley and Joaquin Maldonado; uncles: Alfredo Simons and Victor Huertas Sr.; and aunts: Brunilda, Luz Maria, Juliana, Tellita Simons, Rafaela, Hilda, Obdulia Dominga and Rosalia Huertas. He is also survived by nieces and nephews: Tomas, Luis, Edgar, Lizvett, Jose Jr., John Derek, Juan Gabriel, Paul Micheal, Elizer, Jonathan, Zerimar, Angie, Alex, Anthony, Catherine, D'marque, Yairy, Amarily, Daniel Jr., Victor, Luis, Michelle, Ludy, Rolando II, Amiah, Luz Eneida, Wilfredo Jr. and Danny; 12 great nieces and nephews; cousins: Victor, Antonio, Alexander, Miguel, Jorge Huertas, Eneida, Jose, Carlos, Brenda, Alma, Carlito, Jenny, Miguelina, Miguelito, Luis Angel, Esther, Pedro, Laura, Iris, Daniel, Sor, Jenny Mildred, Aida Iris, Justino, Carmen, Tamara, Carol, Eric and Lisandra Simons; adopted family: Benitez family, Orlando, Orlando Jr., Luz, Angela, Milly and Petra; special friends: Paul, Hector Rivera, Gerardo Torres, Victor Rosa Jr., Hector, Che Crispin, Milagro Zurita, Imalia Cepeda, Patria Rivera, Edwin and Joni Pimentel; as well as other relatives and friends too numerous to mention.
There will be a viewing at 10 a.m. and a funeral service at 11 a.m. on Tuesday, June 22, at the Hermanos Unidos en Cristo Iglesia Sion in Castle Coakley. Interment will follow at Kingshill Cemetery.
All arrangements are entrusted to James Memorial Funeral Home Inc.