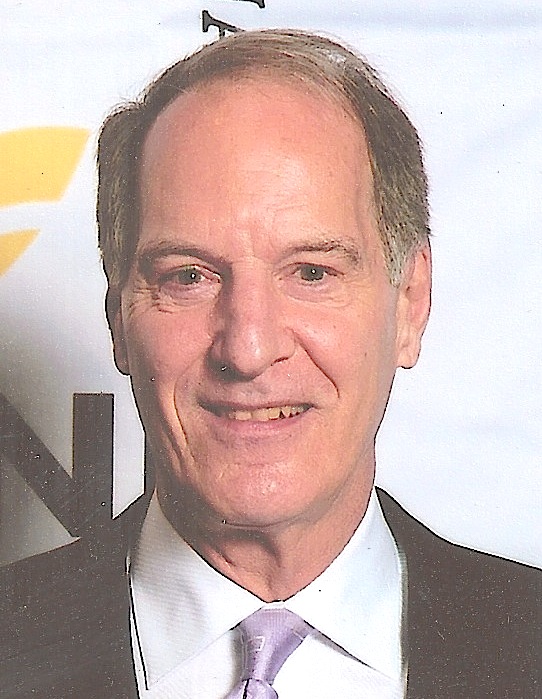 Every so often, you come across an idea or a concept that gives you a new way of looking at things. Usually these are things that have been right in front of you for a long time. For easily excitable slow learners like me, sharing these shiny new and brilliant insights with others mostly produces the (very hurtful) GEICO car insurance response: everybody knows that.
But as they say in the commercials, did you know that "social distance" is a very useful framework for thinking about lots of things? I was first introduced to it in Chris Hayes' book, The Twilight of the Elites. An example: Hayes explains the Catholic Church sex abuse scandal as partially a result of social distance, the distance between bishops and the parishioners (and their children) in the pews. To these bishops, the priests were real flesh and blood. They were the ones that they identified with.
The laity, on the other hand, were this gray mass, an abstraction, whose role was to sit in the pews, listen to sermons and put money in the collection basket. In the world of social distance, there are lots of gray masses and abstractions.
My favorite example of social distance is the group of Wall Street CEO's who were called to testify before a Congressional committee. Anyone who has the disturbing habit of watching hearings on C-SPAN knows that there is a distinct pattern to these exercises in extreme narcissism.
In our end times, if the witness is a government official, especially an Obama official, they will first be thanked "for their service." Then, in the blink of an eye, they will be trashed, humiliated, insulted and lured into the trap of "gotcha" questions by some vinyl siding salesman turned crusader for freedom.
But if the witness happens to be a corporate CEO, the legislators whistle an entirely different tune. Knowing where their bread is buttered and all worshipping at the altar of big business, it is now suck-up time. And our CEO's expect no less. Here is where social distance comes in.
In a hearing to figure out exactly how the big banks brought the global economy to its knees and ruined the lives of millions of people, Sen. Carl Levin had the temerity to ask one of the CEO's a pointed question. The bankers were appalled. How could he treat him that way? It was so disrespectful to ask such a question. Did he know who he was talking to? Weren't these the kind of questions that led to communism? Or was it the Nazis? Whatever.
And the talk for weeks afterward was about Levin's meanness and lack of respect (adoration) for a man who had only recently claimed to "be doing God's work" by destroying those millions of lives. To the CEO's, their colleague was the one who counted, whose feelings should not be hurt. Those millions who lost their jobs, homes and hope for the future? Just abstractions out there in flyover country.
And this kind of social distance is hardly limited to our corporate elite. Listen to any of the potential presidential candidates – in either party – or their media interlocutors talk about the "middle class." It immediately becomes clear that the social distance between them and "us" is so great that they don't have a clue about life in our country for many millions of people. The social distance between the elites and what used to be the lower middle class prevents them from realizing that this group is now the "near poor," a population that continues to grow year by year.
To the outsider trying to figure things out, the Virgin Islands presents a different kind of social distance. Or, more accurately, different kinds plural. First, there is the difference between social distance and locational distance, something that you would think would not be a big deal in a place with a population of 100,000.
But that is not the case. The geographic distance between St. Croix and St. Thomas/St. John, and their different histories, contribute to different varieties of social distance.
First, there is the amount of empathy that one group feels for the other. In this case, when it comes to the St. Croix-St. Thomas relationship, you would have to say somewhere between "not much" and "none." This is a form of locational/social distance that has all kinds of bad outcomes. In particular, it blocks the kind of cohesion that could get different communities pulling together to achieve positive ends.
Then there is normative social distance. Who's "in" and who's "out." In the Virgin Islands, this form is pretty simple to describe: "born here" (us) and "not born here" (them). Outcome: bad.
Finally, to the outsider, there is the most surprising one. In a small place – or a number of small places or communities – there is far less interaction across group and class lines than you would expect. These are also the interactions that build trust and allow people to work together toward shared goals. And the absence of these interactions makes it easier to deal in stereotypes, mostly negative ones, which start to be self-reinforcing. The politically correct language of multiculturalism often masks this form of social distance.
The starting point for dealing with any problem is to name the problem and to understand its consequences. As they say in the GEICO commercials, everybody knows that. But did you know that it's true?