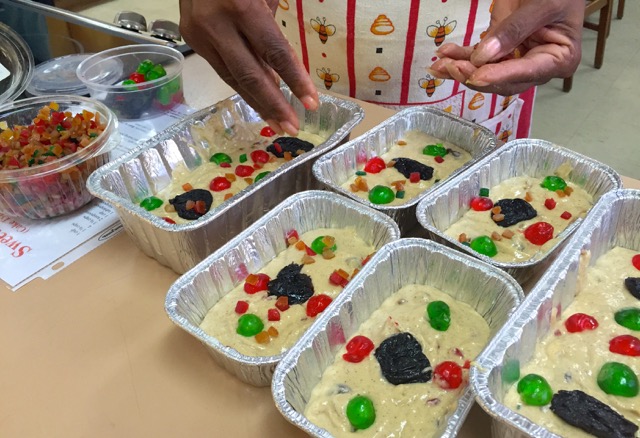 As Christmas music played lightly in the background, Evannie Jeremiah petitioned the group for a spare stick of butter. Someone had brought a tub of margarine and that would just not do. Butter in hand, Jeremiah resumed her instruction, doling out advice as she crossed the room to deliver the package.
The University of the Virgin Islands Research and Extension Center's test kitchen was humming on Wednesday morning as the group measured, sifted and stirred, occasionally stopping to check their recipe sheets or chat with a neighbour. It was the first session of the holiday baking workshop sponsored by Cooperative Extension Services' 4-H/Family and Consumer Sciences, and a dozen bakers were already hard at work on their sweet breads.
The free workshops have been an ongoing tradition for more than 30 years now, estimated Jeremiah, an administrative assistant with the Family Consumer Science program. For much of that time, Jeremiah and Jo-Ann Josiah, also a staff member with the program, have been on hand to guide attendees through hundreds of sweet breads and holiday desserts.
This year, the room was packed with familiar faces, bakers who have joined the workshops in previous years. Attendees greeted each other as old friends and nodded approvingly as Jeremiah and Josiah shared some tips and tricks.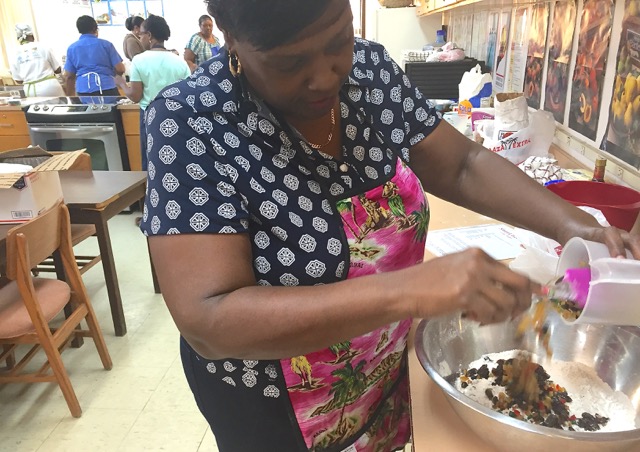 The workshops gave those more experienced bakers a chance to refresh their skills and an opportunity to help others learn, said Yvonne Giddings, who said she has been coming to the workshops for years.
A fellow baker, who went by the name Violet, agreed. "It's culture and custom that you have to transfer to the next generation," she affirmed.
These "torch bearers" and "leaders," as the assistant director of the program, Lois Sanders, called them, were the reason the yearly workshops were so important.
"We think this is an important part in maintaining our local tradition and so we want to make sure that that's passed on to your neighbours, friends, and to your children and grandchildren," said Sanders. (SWEETBREAD RECIPE)
Amidst the more experienced sweet bread makers, a few first-timers were also on hand for the morning session. Valerie Combie, a faculty member at UVI and one of this year's participants, sat and read patiently while her bread rose.
She arrived to the workshop early and had already cleaned her station and packed her supplies. In the past, she said, she has enjoyed sweet bread given to her by a friend; however, that friend has since left the island, and with her, the sweet bread.
Although Combie had previously attended the Christmas cake baking session, the prospect of not having sweet bread this year was enough to convince her to attend the workshop.
Upon registration, participants are provided a list of supplies and expected to bring their own ingredients, as well as baking equipment. In the event that someone needed a bit of vanilla or orange peel or even butter, however, bakers were more than willing to share their supplies. That spirit of community was tangible throughout the morning as participants readily shared not only supplies butalso advice and encouragement.
The sound of mixers whirring soon gave way to the smell of cinnamon and allspice as participants waited for their sweet breads to emerge from the ovens.
Dyline Thomas, who had just finished mixing her batter, was already preparing to attend Thursday's Christmas cake making session. She was guided by Josiah through much of the process and was looking forward to the finished product. When asked what she planned to do with her new skills, Thomas replied that she was simply going to give them away as gifts.