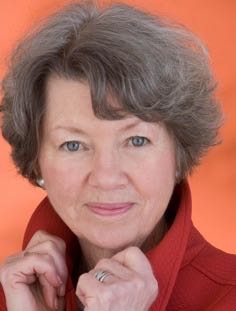 Many problems we face with our health, work and relationships are never what we think they are. Gail Glanville's columns shine a light on the real problem and provide holistic solutions to bring about sustainable positive change from the inside out.
When too much control is imposed, a relationship can be ruined. When too little control is imposed, a job can be lost. With "just right" amounts of control, we're in the flow of the Goldilocks Principle, able to engage successfully with the people and projects that bring out our best.
We live on a Goldilocks planet, not too hot, not too cold, with just right temperatures and amounts of water to sustain life. So it makes sense that the Goldilocks Principle also gives us a healthy model for demonstrating positive control as human beings who inhabit this planet.
Control is a measure of our personal authority and self-mastery. It is a good and necessary requirement for our human development. A 2-year old may be terrible, but he or she is working hard to achieve control so they can master the new and complex environment.
When parents model balanced control, chances are the child will grow up with a just right balance of internal control. When the parents model imbalanced control, children can grow up to be overly controlling despots or out-of-control rebels or insecure followers who are obsessed with what everyone else thinks of them.
For thousands of years, therapists and philosophers have been concerned with "locus of control." When the point of control is external, people have a hard time finding happiness or meaning in their lives. They're too busy pleasing others or chasing "looking good" clothes and jewels. They often use food to cope or develop eating disorders.
When the point of control is internal, people have improved control of their thoughts and emotions. They can search for meaningful pursuits, the kind of activities that lead to "flow," according to the pioneering psychologist Mihalyi Csikszentmihalyi. In the state of flow, internal control helps us actively "exercise the contents of our consciousness rather than allowing ourselves to be passively determined by external forces."
When our point of control is internal, we can consciously adjust the dial between too much control and too little control in every circumstance, so we function in the Goldilocks 'just right' state of flow.
The result? Increased happiness and productivity.
If you or someone in your life wants to add more Goldilocks 'just right' balance to their control dial, here are a few tips:
1. Change your reality. No matter what is going on, there is always the choice between a positive perception, a negative perception and a bigger perception. Like glass half full, glass half empty and then the realization that there is a big pitcher filled with water sitting on the table. Sometimes when you can't go up or down; the better course is to take control and step sideways into a different reality, a new possibility, and watch what happens! When you want change, first you have to take control of yourself and change your perception of your reality.
2. Create something new. There's a common family dysfunctional pattern that's the poster child for imbalanced control. It's usually described as the Victim-Abuser-Rescuer Triad. All three of these states can exist in one person at the same time and also show up in family members. The key to claiming internal control over all three of these states is to recognize that the out-of-control Abuser and Rescuer cannot function without an out-of-control Victim to start with. What helps the Victim stop being a Victim is to create something new from their center of inner control. The minute the Victim becomes a Creator, or what Maya Angelou calls going from "Victim to Victor," the Abuser and Rescuer lose their power and the control dial can swing towards a Goldilocks balance.
3. Give up control to gain control. Artists know that they control their tools, the brushes and paint, pen and ink, words and phrases, but they have to give up control to allow their creative flow its full expression. Ancient Taoists taught us to center in the Tao, let the mud settle until the water is clear and rest until the right action arises of itself. That's the meditator's path to allowing the wisdom of inner control.
Healthy inner control gives us the gifts of spontaneity, autonomy and creative self-expression. It allows us the freedom to develop our innate talents and exercise our character strengths. It helps us negotiate disagreements from a place of loving positivity. Goldilocks 'just right' internal control allows us to flow inevitably towards the achievement of our happiest, highest and most meaningful aspirations.
__
Gail Glanville is a consultant and health writer who provides natural remedies from the field of Positive Psychology to help people bring sustainable positive change into the patterns of their lives and businesses. She is a 10,000+ hour Certified Practitioner of Energy Kinesiology/Resonance Repatterning. She is an author of 2 E-books; Food Repatterning: End Emotional Eating and The Goldilocks Principle: How to turn 'Not Good Enough' into 'Just Right.' Gail lives in Estate Elizabeth on St. Thomas, VI and consults with clients from 7 continents. Visit www.ChangeBistro.com.