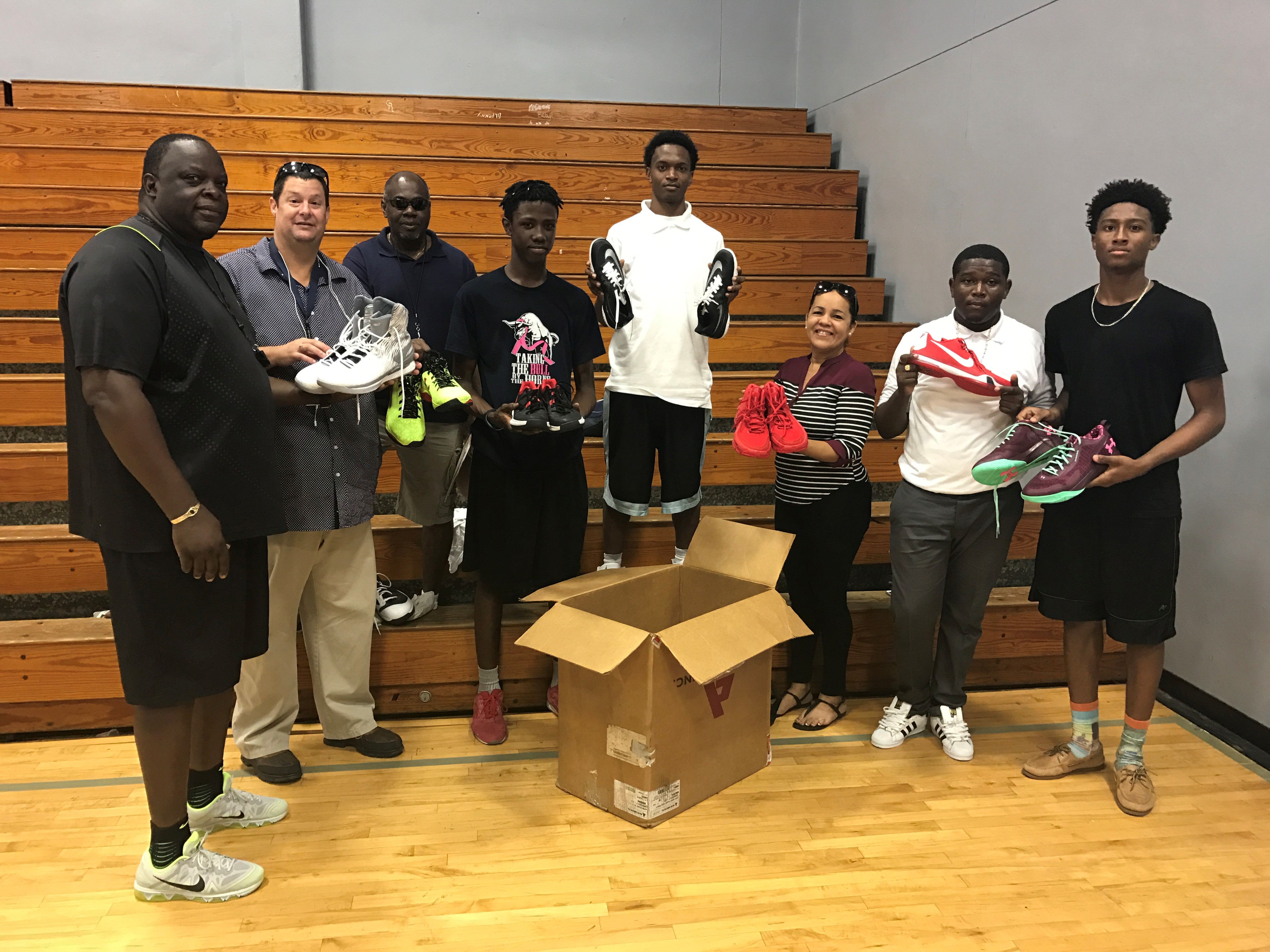 Student athletes across the territory can take their game to another level thanks to a generous donation of top-end athletic shoes, courtesy of the Atlanta Hawks NBA team and Orlando-based non-profit Gemini Foundation.
Fifteen students on St. Croix, representing Central High School, St. Croix Educational Complex and Good Hope Country Day School as well as 15 students on St. Thomas, representing Charlotte Amalie High School, Ivanna Eudora Kean High School and University of the Virgin Islands received the gently used sneakers in sizes 13-16. According to Peter Seipel, Department of Education territorial director of athletics, the sizes are generally difficult to come by in the territory with the quality required for students to perform well on the court.
"The Department of Education is very grateful for this generous donation by the Atlanta Hawks and the Gemini Foundation," Seipel said. "The sneakers will be put to good use and give our students a chance to perform at their best potential on the basketball court."
The donation was made possible through the support of local radio personality and philanthropist Rashidi Clenance. Last October, Clenance made the announcement on his online radio show, and the shoes were distributed to students through January.