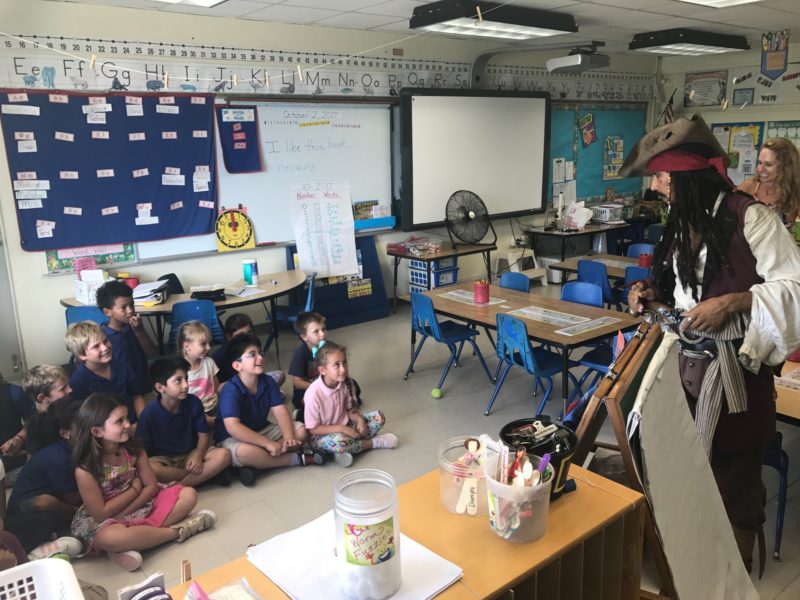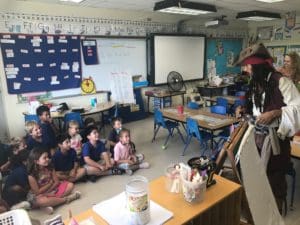 On the first day back to class since the storms for the Antilles private school, Monday, Oct. 2, parent Scott Bunn, owner of Pirate Treasure: A Shipwreck Museum on St. Thomas treated students to some face to face time with Captain John, one of the museum's main attractions.
Captain John brightened up the day for Antilles students on their first day back to class since the recent storms. Classes start at 7:50 a.m. and run to 3 p.m. Public school is scheduled to resume Oct. 9.
Some say the best part of the captain's visit was a stop into the Pre-Kindergarten classroom, where students playing dress-up also got to show off their own creative costumes. Captain John also received gifts from the students, including paper boats and snacks.