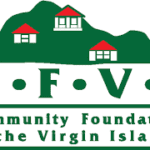 The Community Foundation of the Virgin Islands (CFVI) has announced that St. Thomas resident Richard H. Driehaus, a long-time USVI supporter, is offering a challenge grant of $250,000 to assist with the recovery and renewal of the Virgin Islands after hurricanes Irma and Maria.
Having worked with CFVI on many projects, including the enhancement of Roosevelt Park and the community-based plan for the St. Thomas waterfront and historic district ("The Town's Blueprint"), Driehaus shared his conviction that every dollar donated will be directed to recovery efforts because CFVI will not charge an administration fee.
"St. Thomas is a unique and beautiful place filled with warm and generous people," said Driehaus. "I am grateful to be able to join with my neighbors throughout the territory to help us recover."
If matched dollar-for-dollar, the Richard H. Driehaus Recovery and Renewal Fund will provide half-a-million dollars to address barriers preventing recovery of the people and places that have made the USVI special in the past and will enable its unique qualities to be renewed for the future.
In thanking him, CFVI President Dee Brown said, "This grant provides the opportunity for individuals, families and foundations to combine efforts and double the value of each dollar donated up to $250,000."
To join in this effort donations may be made by check (mailed to CFVI, PO Box 11790, St. Thomas, VI 00801) or PayPal (including a credit card option) at http://bit.ly/RHDRRF_CFVI. For larger donations, wire transfer instructions are available. Please contact CFVI Development Director Katrin Braddell at katrinb@cfvi.net with questions regarding payment.
Brown said, "We are so thankful that this fund will strengthen the foundation's ability to help the people of the Virgin Islands and provides the flexibility for CFVI to act wisely and quickly at this challenging time."