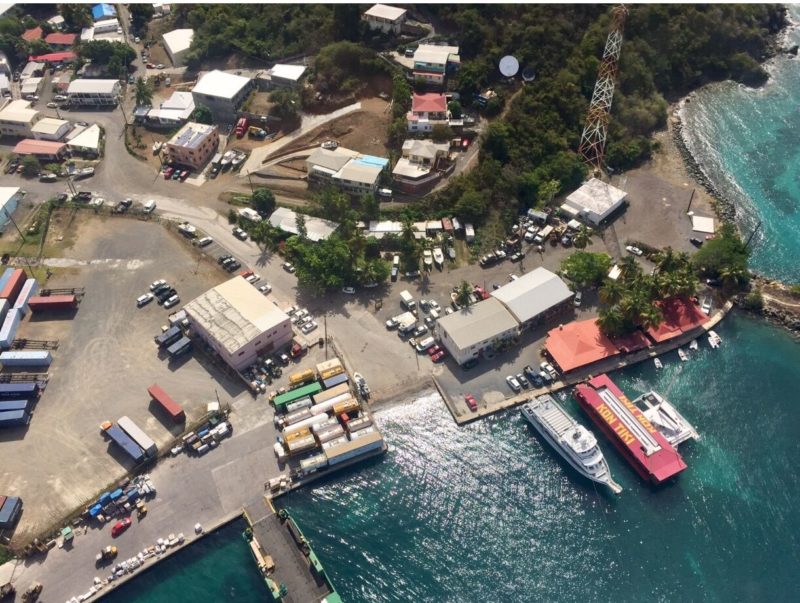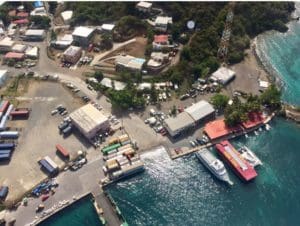 While working to protect tenants affected by Hurricanes Irma and Maria, V.I. Port Authority board members also decided Wednesday to amend its future lease agreements to include some protection for the port against tenants filing for bankruptcy.
The issue came up early in a meeting Monday when VIPA staff discussed the need to approve a certificate that would allow the Crown Bay Marina to refinance a loan with Merchants Commercial Bank that would provide money for dock repairs ahead of the winter tourist season. The certificate, which basically testifies to the creditworthiness of the marina, is the only document holding up the bank process for a tenant that staff members said had never defaulted on its rent and had met all conditions in its lease agreements.
Staff also said the port had entered into similar consent agreements in 1998, 2005, 2012 and 2015 without any problems, but board members said they wanted to take the opportunity to change the language to prevent the marina from filing for bankruptcy and tying up the property should they default.
A similar issue arose with the St. Thomas Dialysis Center, which owes approximately $1 million in back rent and has left VIPA in limbo as it goes through the bankruptcy process, board members said. Attorney General Claude Walker, who sits on the VIPA board, suggested that the certificate includes language saying the tenant would waive its right to file for bankruptcy should it begin to experience financial problems.
Docks at the marina are in desperate need of repairs, which would be funded by the refinancing. Should the deal fall through and the repairs not happen before season, the company projects a $100,000 loss, according to documents presented at Wednesday's meeting.
Taking a different position, VIPA board member and Tourism Commissioner Beverly Nicholson-Doty said that while she understood Walker's points, the territory is also approaching the start of a tourism season that it is "desperately" trying to push forward.
"I'm not advocating rushing, but we should expedite this process in a way that is satisfactory to both sides and doesn't let us lose the opportunity to let this segment of the business sector return."
While VIPA staff also argued that the Marina shouldn't be impacted by the situation with the Dialysis Center – which staff said was in part the port's fault for not evicting the tenant – board members decided to let Walker take a crack at amending the lease language, which the board could review and decide to approve Tuesday by poll vote.
The board did approve, however, the granting of rent abatement to tenants who cannot operate their businesses because of damage from Irma and/or Maria. The abatement period runs from one month up to six months, depending on how long it takes the port, as the landowner, to rebuild or reconstruct where necessary.
While there were some concerns – Executive Director David Mapp said, for example, that a business asking for a rent abatement could be collecting federal relief or Small Business Administration loan funds – he and board members generally said that the port would have to use its discretion and monitor each situation, especially for those properties where VIPA is solely responsible for the repairs.
Board member Yvonne Thraen said board members pointed out that there were some businesses that were asked to relocate before the hurricanes and could be working now on getting their businesses up and running again elsewhere. Those tenants should be monitored in case, while the port is investing in repairs, they decide not to return, she said.
Board members also approved a motion requiring its tenants to maintain and show proof of business interruption insurance, which could cut down on the need for rent abatement and give tenants a "steady stream of income" while their businesses get repaired.