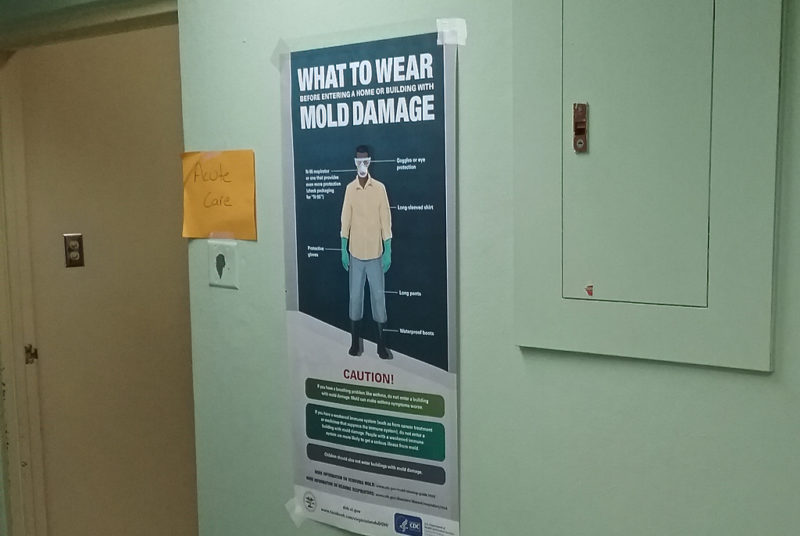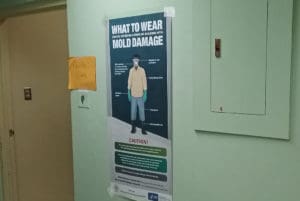 While the visible signs of hurricane recovery greet Virgin Islands residents as they step outside their homes, experts say more subtle signs of an incomplete recovery may be spreading around them.
Concerns about the spread of mold have popped up as recently as Friday, when the Department of Health posted a notice on social media. It was the second time in a month the V.I. government warned the public about the health effects of mold exposure.
It is part of a broader discussion affecting residents in hurricane stricken places including Texas, where Hurricane Harvey brought historic flooding through urban areas in August.
Mold exposure and its sickening effects are also closely tied to the Virgin Islands. In the weeks and months following Hurricane Marilyn in 1995, mold exposure forced governors to leave their official dwellings, pushed lawmakers and their staff out of Frederiksted and made tax workers walk off the job at the Internal Revenue Bureau as late as 2008.
Most recently, the Alexander Henderson School on St. Croix was closed for mold remediation in February 2015 and re-opened two months later after air quality tests produced favorable readings.
On Nov. 10, DOH reminded the public how quickly damp conditions in homes and businesses can turn into potential health hazards.
"If a building was flooded and the contents were not dried (including furniture and other items) within 48 hours, there is possible mold growth. Mold can trigger an asthma attack. If possible, people with asthma should stay away from moldy sites," the advisory said.
According to Dr. James Hamblin, writing Aug. 30 in The Atlantic magazine, asthmatics are not the only ones who should be wary. In an article entitled "The Looming Consequences of Breathing Mold," Hamblin said mold exposure can also affect the immune system and trigger headaches.
The article cited lingering problems affecting survivors of Superstorm Sandy in the Mid Atlantic states in 2012. It also recalled health problems documented after Hurricane Katrina in New Orleans.
Nationally, Mold Awareness Month is observed in September, the height of hurricane season, by the National Indoor Mold Society. According to information appearing at www.purcleaners.us, the society uses the time to "inform, educate and raise awareness about the adverse health effects due to exposure to indoor mold and mycotoxins."
Although scientists have identified more than 1,000 species of mold in the United States and 100,000 species worldwide, many of the species are considered harmless. Not all people suffer allergic reactions to mold exposure.
However, the society's experts say, 25 percent of the population is susceptible to mold and the illnesses they cause.
The subject also cropped up in a Women's Wellness TV podcast proclaiming Mold Week, Oct. 30 to Nov. 5. Recordings of the daily discussions with doctors, scientists and remediation experts are found on You Tube, including tips from restoration professional Ryan Gilyeat. Gilyeat, owner of the Oregon Restoration Co., offered practical advice for property owners about hiring qualified mold removal specialists and what steps they can take if they decide to chase out the mold themselves.