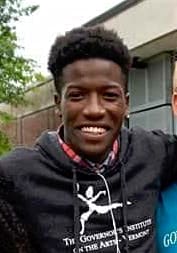 A tragic incident that unfolded Nov. 5 in Calais, Vermont, left one former St. John resident seriously injured and another charged with two felony counts of second-degree attempted murder.
Vermont State Police records identify the alleged assailant as 18-year-old high school student Tyreke Morton. Morton is charged with stabbing a woman in the chest and attempting to stab her 3-year-old child. Police said the incident occurred in the home where they all were living after evacuating hurricane-devastated St. John. Morton has pleaded not guilty to the charges, which could carry a maximum sentence of life imprisonment if he is convicted.
The victim, who has not made a public statement, is currently out of the hospital and recovering.
An affidavit from Detective Sgt. Michael Kamerling of the Vermont State Police said that in his opinion Morton was likely suffering from mental illness or under the influence of drugs at the time of his arrest.
Morton, who sources say is in a very fragile mental state, is undergoing evaluation at Vermont Psychiatric Care Hospital.