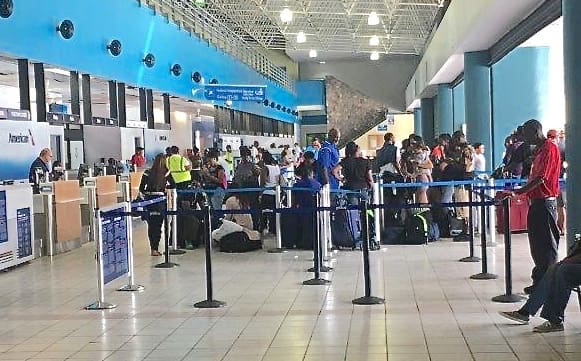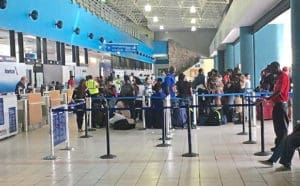 The Transportation Security Administration (TSA) passenger screening area has been temporarily relocated in the Cyril E. King Airport (CEKA) Terminal to begin the process of completely reopening the terminal and resuming normal operations. Passengers will be temporarily screened at the entrance of the preclearance area of the terminal until additional repairs to it are completed.
These repairs are expected to be done within 10 days, and normal operations at CEKA should resume by mid-December, according to a press release by the Virgin Islands Port Authority (VIPA).
This temporary arrangement for screening may impact the flow of passengers, said Assistant Executive Director Damian Cartwright; therefore, travelers should arrive three to four hours prior to their flight to allow time for the passenger screening process.
Repairs to the damaged gates and waiting area in the domestic preclearance area of the terminal were completed last week. VIPA thanks the public for its continued patience and asks travelers to pardon the appearance of the terminal as the Port Authority works to rebuild the King Airport to its pre-hurricane conditions and improve the travelers' experience.