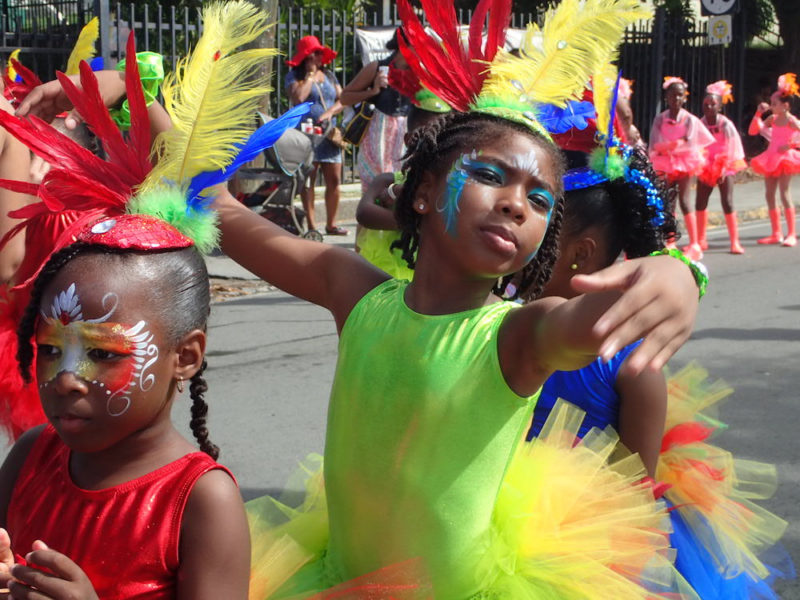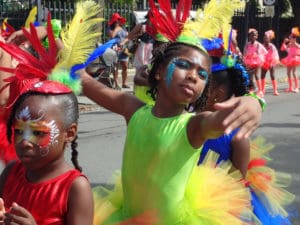 Due to circumstances beyond anyone's control – such as destroyed venues and the lack of electricity – several of the most popular Crucian Christmas Festival events have been rearranged over the next few weeks, and the two parades will be merged into one.
According to Davidson Charlemagne, chairman of the Festival committee, it has been a "slow start" organizing the 65th Christmas Festival because many participants, as well as committee members, lost their roofs and are still living with generators after two category five hurricanes devastated the territory in September.
However, more vendors than ever will set up food booths, carnival rides and entertainment for more than two weeks in the Stress Free Zone Village. This year's village, on the north end of Frederiksted, was named in recognition of the first responders, FEMA personnel, Red Cross volunteers, stateside line crews and V.I. Water and Power Authority workers who have helped islanders recover and rebuilt their communities. The village will open on Dec. 22 – four days earlier than originally scheduled.
This year instead of two parades, children and adults will march together in a combined parade through Frederiksted on Jan. 6 beginning at 10 a.m. Since several schools were destroyed by the storms and "a lot of people left island," Charlemagne said, there will be "one beautiful parade." This year's theme is "We Gah Festival Fever."
Festival events (not located in the Village):
– Dec. 17: Miss St. Croix Festival Queen pageant at 5 p.m. at the St. Croix Educational Complex. Tickets $25 to $35.
– Jan. 3: J'ouvert begins at the Hannah's Rest corner at 5 a.m. and progresses through Frederiksted.
– Jan. 3: Food, Arts and Craft Fair starts at noon at the Eliza McBean Clock Tower.
– Stress Free Zone music events start at 7 p.m. in the Stress Free Zone Village:
Dec. 22 – Prince, Princess and Duchess show
Dec. 23 – Junior Calypso show
Dec. 25 – Christmas caroling and gospel show
Dec. 26 – Ribbon cutting and fireworks
Jan. 1 – Cultural night
Jan. 2 – Calypso show
Jan. 3 – Reggae night
Jan. 4 – Party Monarch finals
Jan. 4 – Latin night
Jan. 6 – International night and closing fireworks.
To help with stress relief for other residents, Gov. Kenneth Mapp has sponsored events for St. Thomas and St. John. A wide variety of musical entertainment will be staged Dec. 20 at the West Indian Company dock on St. Thomas and on St. John Dec. 21.