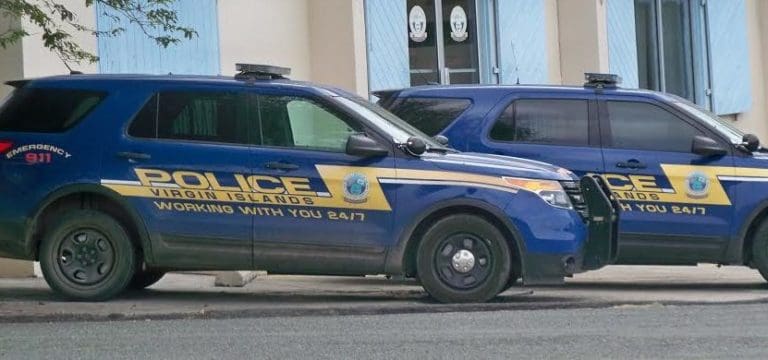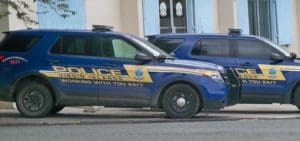 An off-duty V.I. Police Officer and the woman he was driving with were injured Friday morning when three men attempted to rob them.
According to the VIPD, at around 10:30 a.m. Friday the 911 call center received a report of an attempted robbery in which two people had been shot. Officers responded to the scene, in the vicinity of Northside Road, approximately 100 yards south of the Queen Mary Highway and the Villa La Reine Shopping Center Intersection.
According to police, the victims – whose names were not released by officials – were traveling on the Northside Road when three men in a heavily tinted black vehicle approached their vehicle and attempted to rob them.
During the course of the robbery the suspects discharged shots striking both victims. Neither of the victims fired any shots during the incident. Both were transported to the Juan F. Luis Hospital by VIPD patrol units.
The male victim, an off duty Virgin Islands Police Department Officer, sustained a gunshot wound to his leg area and, the female suffered a gunshot wound to the upper body. Both were in stable condition as of late Friday afternoon.
The Criminal Investigation Bureau is asking for the public's assistance in providing leads in the case. Police urged anyone with information about the shooting to call the Criminal Investigation Bureau at 340-778-2211, the 911 emergency call center or the anonymous tip service, Crime Stoppers USVI, at 1-800-222-8477.
The gunshots Friday morning prompted a lockdown at nearby schools, according to the V.I. Department of Education.
In a Friday news release the DOE said St. Croix Central High, John H. Woodson and Elena L. Christian Junior High went to lockdown after the report of shots fired. Following clearance from the police department around noon, St. Croix District officials allowed the schools to be taken off of lockdown.