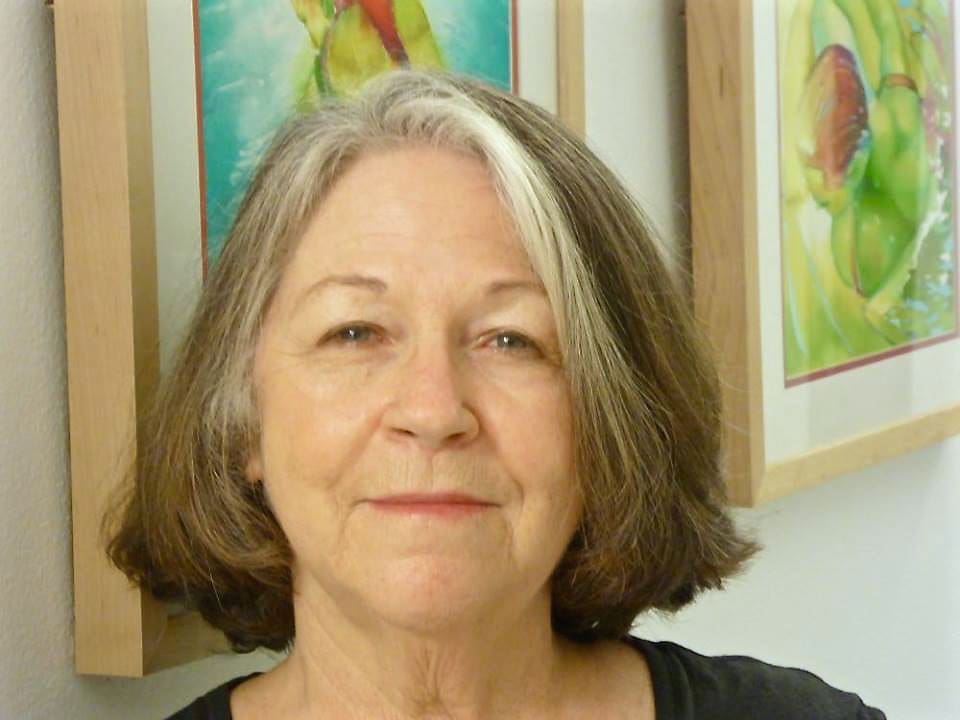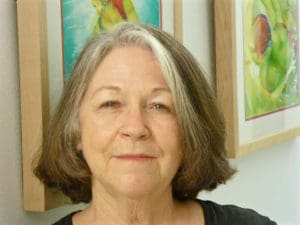 Before I fade to grey only to pop up in living color somewhere else pursuing other life-long dreams, I have many people to acknowledge and thank for their priceless contributions to the Source over the last two decades.
To read the lovely story penned by Molly Morris, my stalwart companion of lo these many years, about the changing of the guard at the Source, one might wonder how I had managed all this alone. (See "Passing the Torch: Source Publisher Reflects on Two Decades of Community Service" in Related Links below.) The answer, of course, is I was never alone. Only with a cadre of ever expanding and changing advisors, contributors and staff along with random visiting angels could the Source have survived, grown and flourished.
Naturally, Penny Feuerzeig and her partners at OnePaper must come first, followed by my journalism teacher, mentor, editorial advisor and dear departed friend Frank Jordan. Librarian and Internet guinea pig (beta tester as it became known) the late Eleanor Rostad contributed in ways too numerous to illuminate here. But her greatest contribution to me personally was her indomitable youth and spirit of adventure, along with her support at every level for our fledgling venture.
Along with Penny, Eleanor and Frank, there were several angels who showed up to help, just because. Among them, Irene Silverman, who edited for us gratis for several years, bringing her decades of editing experience with the East Hampton Star to bear for the Source. David North was public information officer for the Interior Department when he wandered onto my screen. David wrote well-researched and thought-out volumes about Jeffery Prosser's shenanigans in the Virgin Islands, originally under his byline until a frivolous lawsuit drove him undercover to that ubiquitous byline, "Source staff."
The other angel who was sued by Prosser, Pulitzer Prize Winner Melvin Claxton was not only an editorial advisor early on, but he also took time to work with the nascent staff to help them hone their journalistic skills.
Before Molly Morris became our first "paid" reporter, Source Angel Carol Lotz signed on in 2000 to rewrite copy, with attribution of course, from the other papers. Carol went on to write original stories including an expose' that got attention about the expensive, pork-like quality of the then-Virgin Islands off-shore tourism offices.
Another random angel: Frank Schneiger caught up with me because of his long, involved history of public service in the Virgin Islands. He found the Source early on-line and we met up for coffee on 9th Avenue in New York City. From that point on, Frank has made major, critical contributions to our editorial pages for nearly two decades with his incisive commentary on the major issues facing the territory . And not without evoking some debate, which is exactly what a newspaper is supposed to do. Yeah, Frank!
Among the above highly respected angels was Frank Barnako. Frank, whose name rang a bell when he called me one day years ago to see if he could "meet" the person behind the Source. Some readers will know Frank was back then a villa slash homeowner on St. John, where he and his wife spent several months a year. Frank not only started "News of St. John," but was also a columnist way back in the very early days of emerging Internet commerce for CBS Markewatch. He served on the Source advisory board from the nearly beginning of the Source.
And before we move on, Randy Knight and Jean Greaux Jr. must be acknowledge high up on the list for putting us on the local radar using Randy's station and Jean's wide audience on Radio One as its news director. Everyday when we had original stories to report, Jean read them on air and give attribution along with the URL to the Source papers with Randy's blessing . Without the support of these two men, we might never have survived.
Soon thereafter, Jean Etisinger, writer and editor, showed up to take her place for several years as our first paid editor. And though she was paid in actual greenbacks, unlike our first "paid" reporter Molly Morris, who took phone cards for awhile as her pay, Etsinger and all the early reporters sometimes waited for long periods between actual cashable checks while I scrambled to sell advertising at a time when the internet was a huge unknown in the Virgin Islands market – and everywhere else. Amazingly, they waited and worked and believed in what we were doing in providing an independent, up-to-the-minute voice for Virgin Islanders at home and abroad.
Full disclosure: What follows is a rambling meander through the annals of a the Source's long history with nothing more than the fondest of memories for notes. I pray I don't forget anyone, even if the chronology is less than orderly.
Many of the people we attracted were real news people, among them Jamie Bate, our first managing editor (and reporter) on St. Croix, referred to fondly as Jambate, by Frank Jordan due to Jamie's hotmail address. Unlike some of the Sourcers, as I have always referred to anyone lucky or loony enough to sign on, Jamie only had to move across island from one print publication to our upstart internet paper to begin his tenure with the Source.
A short term visitor to St. Thomas, William Curry, who was passing through on his move from the United States to Canada after George.W. Bush became president, and who stayed longer than he had planned here, was to be long-term editor after a year or so reporting and editing. in the territory. Like many of our editors who once lived and worked and reported in the islands, Bill left, but returned to the Source – which anyone could do from anywhere – over the years to lend a hand when circumstances called for his assistance.
Early on, our first big, big story, the one that put us on the news map, was a revelatory piece on a highly regarded judge who had taken $400,000 in "unused sick time and annual leave" upon retirement. The story was put together by veteran reporter Bernetia Akin. I don't remember if she was paid for that or not, but it must have been OK, because after a few forays into other professions, Bernetia still investigates and reports, using her decades of sources and institutional knowledge to continue writing for the Source.
Another consummate journalism professional who graced our pages in two capacities and who also only had to move from his short-lived Sugar Estate office to his apartment on the north side for his new job with the Source was David McCracken. When the Source was about five years old, David worked for us for a few years on-island and then edited intermittently for many more after his return to Chicago. Along with his journalism and edited background, and like many Sourcers, David was funny, too.
Don Buchanan applied for an editing job after selling his own newspaper in Ohio. He showed up on St. Croix with his wife Carol to work for years editing while Carol developed a respected niche penning her much-loved features. Don eventually took a position at the Virgin Islands Energy office, but returned to the Source upon retirement.
Chip Livingston, also a well-known, editor, poet, and educator both on St. Thomas and later in the southwest, edited from St. Thomas, Colorado and Montevideo, Uruguay, periodically over nearly the entire life of the Source. He also created our second stylebook, which we still use.
Among those who moved a long way to take a position at the Source (maybe not his first motivation) John Baur came from the damp, rainy Pacific Northwest to report and edit for the Source. He still does. He is another key player, like Executive Editor Bill Kossler, with vast institutional knowledge thanks to his ten years with the publications. Bill has clocked 12 years to date.
Not unlike the new publisher Kelsey Nowakowski, Ananta Pancham interned for the Source on a Christmas break from college in 2001, which she continued to do for a few summers. Upon graduation – and thanks to a chance, informal meeting at Magens Bay, Ananta became the first full time reporter and much more. Over the years, I was able to make many trips abroad thanks to Pancham's expert management skills. She worked for the Source for 13 years. When she left, her long-time partner stayed on in the invaluable person of James Gardner, who eventually became her husband. James continues to be our lead reporter on St. Thomas, expert videographer and video editor and also much more.
Our first and only long-term reporter to come out of the University of the Virgin Islands journalism program, April Fale started out also as a student writing occasionally for the Source. After she graduated, April brought her skills to the Source and later expanded into an anchor position with TV-2 and became one of the key members of the staff at UVI's radio station.
On St. John, Lynda Lohr, yet another seasoned U.S. Virgin Islands news person, stepped up to the Source plate early on, serving as the de facto St. John bureau chief. When Lynda retired in 2016 to pursue her travel dreams, she had successfully led the St. John Source charge for more than 15 years.
We have been so fortunate to have engaged another journalism professional, Amy Roberts, in the years since Lynda's departure. We also count David Knight Jr. among the high-mark St. Johnians these days despite his early tenure with the Source having begun on St. Thomas. Both display the ardor and commitment of vested community members in their story choices and voices.
Before I move on to the people behind the scenes, there are two people, one from many years ago and one very much a newcomer, that I must mention. The first one a man who on two separate occasions worked tirelessly and with the highest journalistic standards for the Source: Darrin Mortenson, When Darrin left St. Thomas in what I recall as early 2001, returning to his native Southern California, he soon took on one of the largest challenges of his life. He was among the first embedded journalists to go to Iraq. He lived and moved with the Marines and chronicled the trip along with photo journalist Hayne Palmour IV in their book, "A Thousand Miles to Baghdad." When he returned to St. Thomas to work for the Source again for a time, Darrin provided a picture of what it looks like to be on the front lines as a journalist due to our friendship and his words and Hayne's lens. Darrin is the person who put a tag line to my philosophy on reporting. He called what the Source does as "the journalism of hope."
The second, Marina Ricci, arrived on St. Croix relatively recently and waited patiently for months while we migrated the sites to Word Press before coming on board as an editor. Less than a year after she started working with the Source we were hit with two Cat 5 hurricanes. The islands were leveled. No one had electricity, much less internet connectivity. Our main and stalwart and also deeply committed and talented St. Croix reporter, Susan Ellis, was in California. With cell phone in hand, it was Marina who covered the countless daily and crucial press conferences held by the governor on St. Croix. Marina then sat by the side of the road well into the dark nights to write and transmit her incredibly important stories. Marina gets the above and beyond the call of duty award of 2017.
Susan, thank God, has returned to her post after facing the wildfires that threatened her daughter's home in California last fall. Susan's insights into the workings of government and life on St. Croix in general in the years she has been with us, have further increased our credibility and respect in the eyes or our readers.
That's the front page story.
My son Aaron must also be mentioned as a priceless source of energy, ideas and marketing skills during his three years with the Source. When the actual job of inputting huge amounts of information became overwhelming back around 2003, he suggested my oldest friend in the world, Gregory Norris, could take on the job. Gregory has been for the most part the sole publisher of all of the community events, government news, much sought after obituaries and pretty much anything that's not front page news, for 15 years. Oh yes, and for those movie buffs, you have Gregory to thank for the weekly listings, too.
There are many fantastic people like Gregory who were and are way behind the scenes making the Source continue to happen. Among them; the late Joyce Huskey and the late Carol Fava. Today, Lara Halliday, whose commitment, easy going disposition and detail oriented work ethic has expanded the Source's reach from where Joyce unexpectedly left it when she died, to new horizons in our legal notices department. And Lara did it without missing a beat. She also fills in the gap that Carol left as she fields and responds to all the other advertising inquiries, as well.
Way, way, way behind on the technical scene, along with OnePaper, I must credit the long since disbanded open source intrepid internet hippies, as I call them, at Open Flows, who took us to new levels when we moved from OnePaper to a customized Drupal content management system about six years into the paper. And now, today, I have to credit the even more intrepid Chuck Munson, who single handedly took us from Drupal to Word Press when to upgrade the aging Drupal site was prohibitively expensive.
Among those who played important shorter or lesser roles, but who were crucial to our operation over the years are included here in alphabetical order: Erik Ackerson, Lauren Baccus, Dave Davis,who provided sports coverage from St. Croix for years, Richard Dorsey, Jaime Eliott, Karen Elowit, Greg Fields, Scott Forman, Brianna Grantham, Stephanie Hanlon (who contributed her considerable editing skills for nearly a year,) Karen Hollish, Richard Holowka (the man who more than 30 years ago taught me the advertising business, and who has soothed my soul more than once,) Laurel Kaufman, Jackie Leedy, Pamela Montegut, Jonathan Paul, Makida Scotland, Justin Shatwell, Judi Shimel, Lisa Snowden-McCray, Rodney North, Cadwell Turnbull, Jamie Ward, and likely a few people I have forgotten.
I can only measure my success over the years by the company I have been privileged to keep. Because of these people, as I move to whatever comes next I can feel enormously successful. Thanks to each and every one for the best years of my life so far.
Coincidentally they happen to be the same years that I have been married to Walter Bostwick, without whom I would never have had the various resources and unending support to keep going when to do so seemed impossible.
To our advertisers, readers, donors and others who know who they are, who put money behind us to keep the Source going, I will never forget what you have meant to me personally and to this community that has come to rely upon the Source. I can only hope we have meant as much to you. Bless you, thank you. Keep up the support and the love of freedom and knowledge that the Source continues to provide to those of us on-island as well as to the enormous Virgin Islands diaspora, business people, government agencies, tourists and would-be Virgin Islanders, who log on regularly and who always "Consider the Source!"