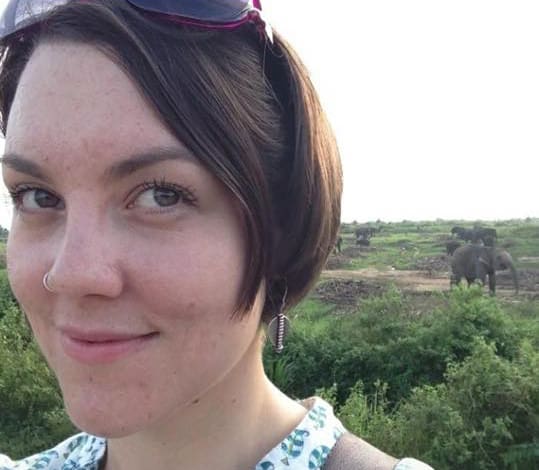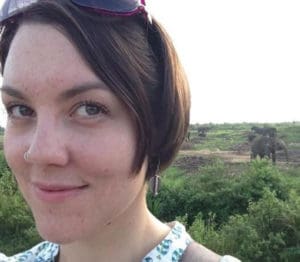 In the immediate days after Hurricane Maria, legislative aide Cooper Penn sat on a wall outside a St. John fire station. He told a passerby about his volunteer mission: To gather the names of the lost.
Which was understandable, at the time. Hurricane Irma had turned the world as folks knew it into shambles.
Buildings were not where they used to be. Trees went this way, boats and other vehicles the next. Hundreds went running for their lives. Hundreds more were shipped off island to get help no longer available here.
So Cooper Penn sat on the wall, gathering names of people others were looking for. Occasionally he picked up messages to pass along in case he found any lost souls. Around him area residents congregated daily by the fire house. They waited for supplies and neighbors to help or be helped.
Along the way some of the missing moved along too. They became faces on pieces of paper taped to walls, utility poles and storefronts.
Hannah Upp was one of them. A teacher at Montessori School on St. Thomas, Upp, 32, was seen by friends as Irma ran through the territory but vanished sometime around the approach of Hurricane Maria two weeks later.
Within days of that reported disappearance, Upp's name popped up in major U.S. publications – Newsweek (Sept. 20, 2017,) the New York Times (Sept. 29, 2017) and now, New Yorker Magazine has an article previewing for an upcoming edition to be published on Easter Monday.
Turns out that Upp, a graduate of the prestigious Bryn Mawr College, is famous. Famous for vanishing into thin air and turning up again days or weeks later. Once in New York in 2008 and again in Montgomery County, Maryland in 2013.
In the 2008 incident Upp just avoided a watery grave when boaters reportedly spotted a woman's body floating face down in the bay near Staten Island, N.Y. When searchers in a boat got close enough, the story in the New Yorker said they picked up the head of what they thought was a dead body.
And Hannah Upp drew a breath, to their surprise, and lived.
Accounts of her three disappearances included a mention that the teacher suffered from a rare form of amnesia.
What kind of connections would a person have to have for their name to show up in the national press within hours of their reported disappearance on a hurricane-ravaged island? Twice in nine days and three times in six months? When authorities in most jurisdictions won't acknowledge that someone is missing in under 48 hours after they were last seen?
Here's a note from an online article spotting trends among the missing. If the subject is female, white, attractive and blond the media spotlight will most likely fall upon them.
If the subject of a missing person's report is elderly, suffering from dementia, a minority, a substance abuser or homeless, their names are seldom reported in the press. Perhaps it would be best for those who turn up missing to find a pretty young blonde and a pair of handcuffs.
At almost the same time Upp was making headlines. more than 200 medical evacuees were moved from St. Thomas to St. Croix, then on to Puerto Rico and what seemed, for a time, to parts unknown.
More than a few relatives left behind in the territory told lawmakers and anyone who would hear them that they could not find their sick and sometimes elderly relatives once they were moved to Puerto Rico.
St. Thomas resident Avril Frett told a story about seeking the whereabouts of her father, Ashley, 62. The elder Frett was evacuated from the V.I. after the hurricanes and died Nov. 15, alone on an Atlanta psychiatric ward.
According to an account appearing in a local media report, the circumstances mystified Frett's daughter, who said he was never known to suffer from mental illness while home on St. Thomas.
Then there's Sokotto Clendinen, 18, last seen near his grandmother's house in Caret Bay. His photo, pasted onto an index card showed up in the waiting room of the Roy L. Schneider Hospital.
Relatives recounting the disappearance in the press described Clendinen as sweet and funny but increasingly troubled.
There's Georgia Ann Murphy, 64, a formerly homeless woman reported missing by the pastor of the church she attended up until the times of Irma and Maria.
There was, for a time, Mark Moroney, 70, an elderly man on St. John who told his wife he was stepping out of the house the evening of Feb. 12 to look for a flashlight in the car. For close to two weeks, nobody seemed to know where he went. (His body was found in dense underbrush off the road. An autopsy determined there was no foul play.)
Then there's the list of 35 names released by the Virgin Islands Police Department a few days ago. Names of people who lived in the V.I. and seemingly vanished without a trace.
Barely a drop in the bucket, 35 names out of the 900,000 people that go missing in the United States every year, according to the website www.factretriever.com. That's about 3,200 missing persons a day.
Of those 900,000 cases, 100,000 are being actively pursued.
But who's to say that some, or any, of the names on the list of 35 could become as intriguing as Hanna Upp? We may never know.