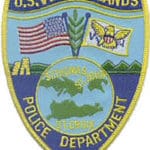 The Virgin Islands Police Department (VIPD) will host community forums regarding the Consent Decree between it and the U.S. Department of Justice.
The forums will give community members an opportunity to hear from local and federal law enforcement officials on the status of the reform efforts and the next steps.
Information will be provided about the investigative process on use of force, including racial, ethnic and other disparities in its use of force, as well as police accountability systems, including how internal investigations are conducted, how the police department responds to citizen complaints and how it handles officer discipline.
There is no charge for this community forums, which are open to the public and the media.
Wednesday April 11: 6 p.m. at WICO Administrative Building on the Dock Site, St. Thomas
Thursday, April 12: at 6 p.m., at the Legislative Building, Cruz Bay, St. John
Friday April 13: at 6 p.m. at Florence Williams Public Library, 2nd floor, Christiansted, St Croix
For more information, call the VIPD Public Relations Office at 642-9310 or 514 6353.