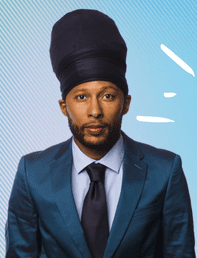 Greetings to My Fellow Virgin Islanders,
I want to take the time out to let you know that I am seeking a seat in the 33rd Legislature of the Virgin Islands as Senator-At-Large. I will run as an Independent candidate in the 2018 General Election on Tuesday, November 6, 2018.
If elected, I will advocate for programs and causes that our community desperately needs to help our people thrive economically, socially, culturally, and academically in these times. Together we can shift the paradigm and put the focus on the will of the people, giving you a voice in the Virgin Islands. I truly believe that the key to unlocking the full potential of a community is to encourage more involvement of its people, our most valuable asset. By enabling the increased involvement of the community, we will ensure communication, transparency, and that all our voices are heard collectively.
By working together, we will create diverse opportunities that will contribute to personal, professional and community development. One of my aims as Senator-At-Large will be to provide more possibilities for the young, the working class, and the disadvantaged of our communities. Our islands will become more equitable, sustainable, and valuable by creating more social, economic, environmental, and educational opportunities throughout our territory from the roots up.
These goals and visions form a larger purpose: Connection. By finding and forming connections between our many diverse communities, we will promote opportunity, growth, and prosperity for everyone. As a senator for the Virgin Islands Community, I will promote education, youth programs, public safety, environmental sustainability, agriculture, and technology, while encouraging economic development in our territory.
Angel L. Bolques Jr.