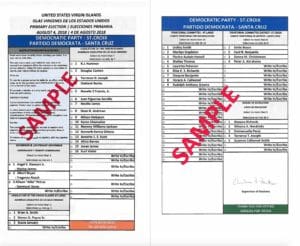 The 2018 Primary Election sample ballots can be obtained at the Elections Systems offices or online at the website: www.vivote.gov, according to a press release from Supervisor of Elections Caroline F. Fawkes. These are the office locations:
St. Croix Elections Office, Sunny Isles Annex, Unit 4
St. Thomas Elections Office, Lockhart Gardens (upstairs Banco Popular)
St. John Elections Office, Market Place Suite II
Supervisor Fawkes is reminding electors that Early Voting for the 2018 Primary Election is scheduled between 9 a.m. to 6 p.m. from Tuesday, July 10, 2018 to Tuesday, July 24, 2018, daily, at the offices listed above. Electors are encouraged to exercise their right to vote.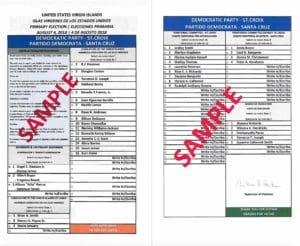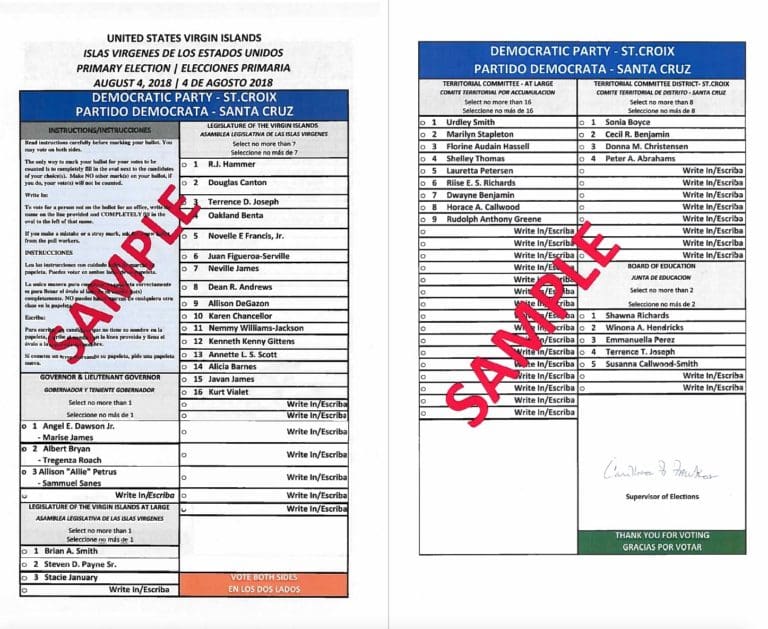 It there are any questions or concerns, contact the Elections Systems offices at 773-1021 (St. Croix Elections Office) or 774-3107 (St. Thomas Elections Office).