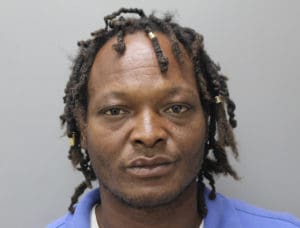 A 40-year-old St. Thomas man, Oral Christopher Smith, was arrested Wednesday and charged with first-degree murder after a woman was found dead Saturday on the floor of her apartment.
At 5:06 a.m. Saturday officers of the V.I. Police Department officers were dispatched at Lerkenlund, St. Thomas, in reference to a unresponsive female. Upon arrival, officers observed an unresponsive female on the floor of the apartment.
Emergency medical technicians at the scene said the woman, later identified by next of kin as 35-year-old Regin Powell, did not have any vital signs.
An autopsy performed Tuesday determined that Powell had died due to blunt force trauma to the head.
On Wednesday, Smith was arrested on a warrant issued by the Magistrate Court of the Virgin Islands. He was charged with first-degree murer, first-degree assault, second-degree assault, and using a dangerous weapon during a crime of violence.
No bail was set pending his advice of rights hearing.