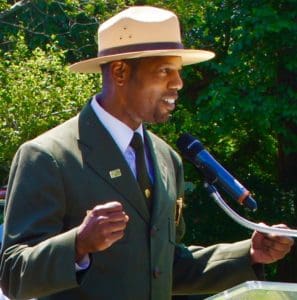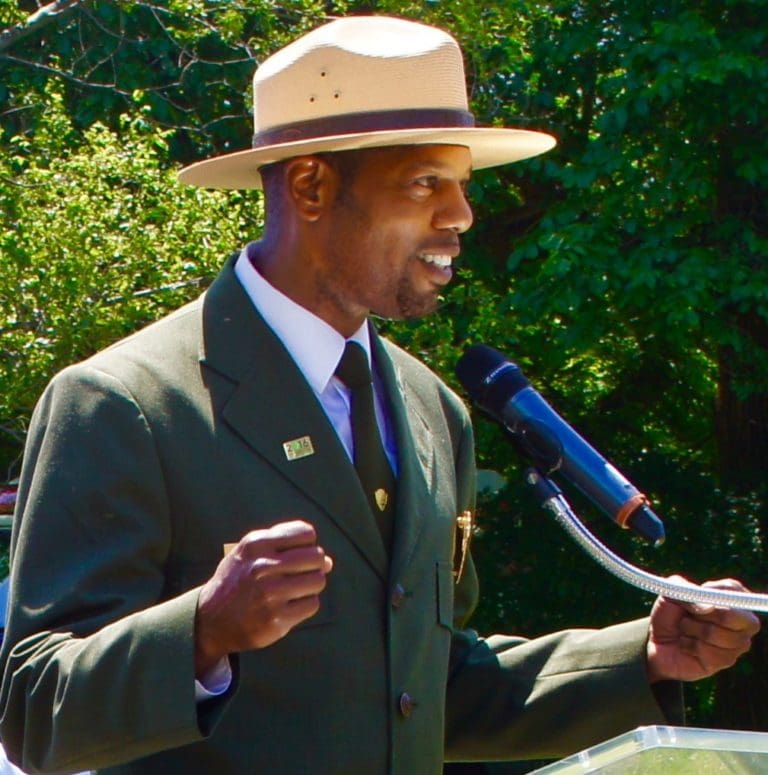 The National Park Service (NPS) has announced that Nigel Fields has arrived on St. John and will take over as the acting superintendent for Virgin Islands National Park. Fields has a combined federal career of more than 20 years of public service. The first day of his yearlong assignment as the acting superintendent is Monday, Dec. 10.
Caribbean Group Superintendent Randy Lavasseur welcomed Nigel's selection, stating: "Nigel Fields is a well-respected member of the National Park Service, and it's an honor to have him here in the Caribbean as the Superintendent of the Virgin Islands National Park. His work ethic, experience and leadership style will benefit all user groups, stakeholders and, of course, the staff."
The new superintendent brings a wealth of experience in strengthening community partnerships, advancing education, managing public lands and supporting cutting edge scientific research. In the six years prior to arriving on St. John, Fields held leadership positions in the National Park Service's Washington D.C. Support Office and Southeast Regional Office in Atlanta, Ga., Great Smoky Mountains National Park, New Orleans Jazz National Historical Park, and Jean Lafitte National Historical Park and Preserve.
Inspired by the vision of NPS's next 100 years of stewardship, he continues to advance the mission of the NPS through delivering K-12 education, creating new citizen science opportunities, promoting public health in low income, urban communities and providing conservation-related job skills to high school youth and matriculating young adults.
In 2015 and 2016, Fields facilitated the NPS Academy sessions for high school seniors and college youth in East Tennessee and New York City. During this time, he also participated as a lead interpreter for the 'Walking Classroom' commemorating the 50th anniversary of the Selma to Montgomery walk.