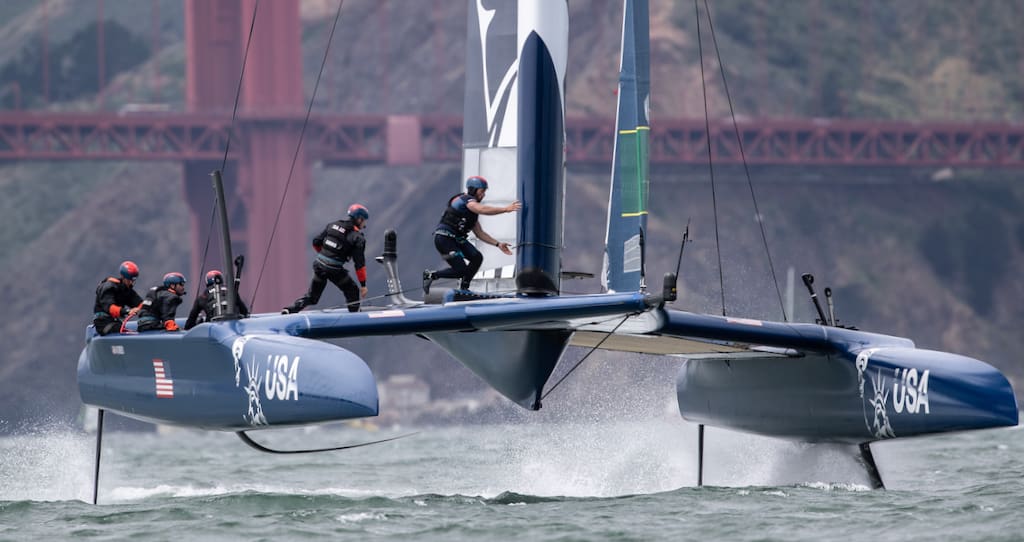 Top-ranked racing sailor Taylor Canfield, who hails from St. Thomas and helped pioneer the sailing program at Antilles School, is in New York City preparing for his second race in the SailGP series with the U.S. team.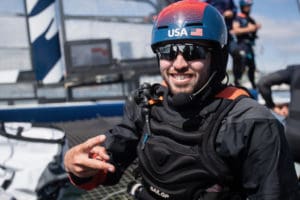 Canfield joined the team in February, just two weeks before the start of the SailGP race series in Sydney, Australia.
Canfield has been the number one-ranked match racer in the world for three of the past five years, crossing over to SailGP from the America's Cup challenger Stars & Stripes Team USA.
SailGP's last race was held in San Francisco in early May. The U.S. team placed fourth in that race, following teams from Australia in first place, Japan in second and Great Britain in third.
"Our biggest improvements coming out of San Francisco are our communication on board and our boat handling," Canfield said.
Canfield said since San Francisco he and his teammates have trained at a state-of-the-art simulator facility outside of London.
"It's the only simulator in the world able to replicate this type of sailing eight hours each day, which is something we couldn't do on the water," Canfield said.
Canfield's position on the boat is "flight controller," making him responsible for communication and "flying" the boat.
"My role on the boat is to make sure there's very clear communication throughout the race," Canfield said.
SailGP said its F50 catamarans were custom-built to reach speeds as fast as 60 mph, creating an effect of "flying" over the water.
"If something goes wrong, I need to communicate how to recover. I'm also responsible for how to fly the boat at various stages of the race," Canfield said.
Canfield said fans can watch the New York SailGP action live on the SailGP app or follow along at the SailGP website.
"As the home team, we really want to feel the home crowd support," Canfield said.