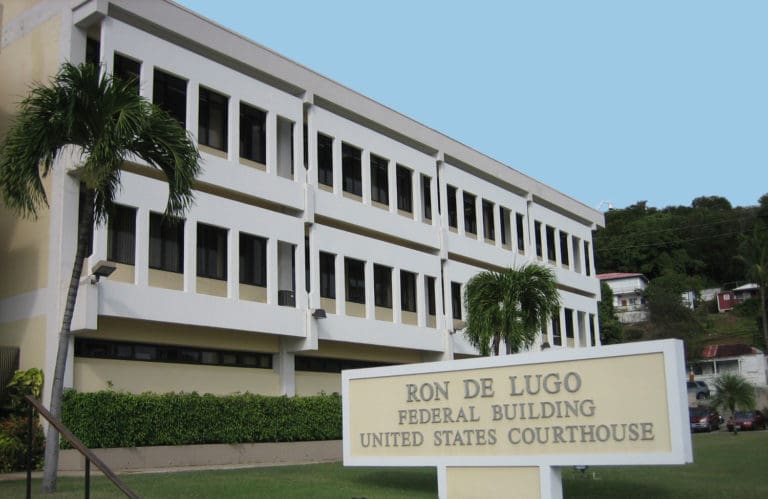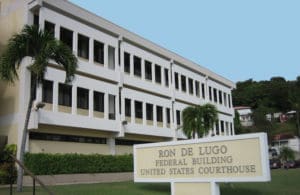 Kemo Riley, 42, appeared before U.S. Magistrate Judge Ruth Miller for preliminary and detention hearings after federal agents arrested him Friday on charges of conspiracy and possession with intent to distribute cocaine, U.S. Attorney Gretchen C.F. Shappert announced.
Following the hearing in St. Thomas District Court, Miller released Riley on $5,000 bond with conditions requiring location monitoring and home confinement outside of work.
According to court documents, on May 28, U.S. Customs and Border Protection officers in San Juan seized a parcel with approximately 515.4 grams of cocaine concealed in cellophane candy bags. The parcel was destined for Dunkirk, New York, and had been mailed from the Ottley Post Office in St. Thomas that same day.
The parcel also contained a greeting card and party plates, as well as a receipt reflecting the purchase of the same from Kmart in St. Thomas.
The parcel was returned to the sender. Surveillance video obtained from the Ottley Post Office captured a black male wearing a white shirt, black jacket, and black hat mailing the parcel. The same man appeared to be captured on Kmart surveillance video approximately one hour earlier, purchasing the items found inside the parcel with the cocaine.
The parcel was made available for pick up by the sender on June 13. The next day, Riley drove an individual to the Ottley Post Office who presented the tracking number for the parcel while Riley waited for him outside in the car. Federal agents recognized Riley to be the same man captured on surveillance video purchasing the party supplies and mailing the parcel.
During an interview with agents, Riley admitted that he had, in fact, purchased those items and mailed the parcel, court documents say.
This case was investigated by U.S. Customs and Border Protection, Homeland Security Investigations and United States Postal Inspection Service, and is being prosecuted by Assistant U.S. Attorney Meredith J. Edwards.