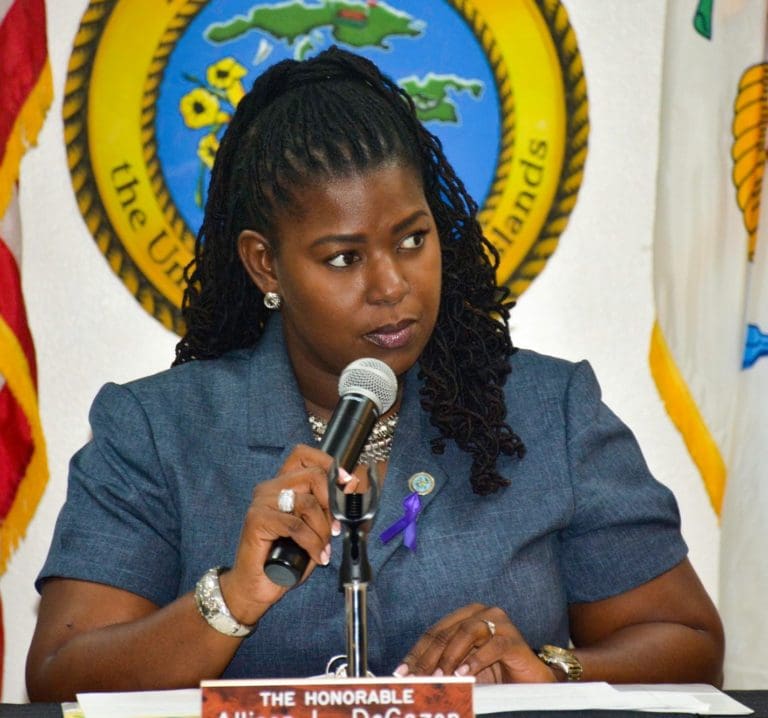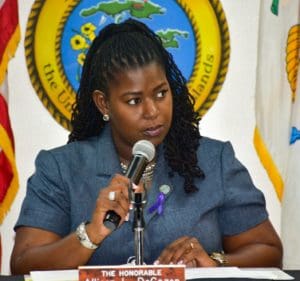 During a Committee on Economic Development, Regulations and Agriculture meeting last Thursday, Sen. Allison DeGazon told officials from the West Indian Company Ltd. (WICO) to meet its financial obligations to the government.
WICO has long paid a set fee – a payment in lieu of taxes of $700,000 per year – instead of paying corporate income tax, property tax or gross receipts taxes. But it has fallen millions of dollars behind in its payments.
DeGazon, during the hearing, was dissatisfied with WICO's lack of attempt to pay its outstanding balance to the Virgin Islands Government and lackadaisical attitudes towards making any payments.
"My issue is that nothing is being paid. No portion or anything," the senator said. "They have a $10 million operating budget. Their PILOT payment should be a priority to show the community they are serious about government affairs."
According to Anthony Ottley, interim president of WICO, a reduction in passengers and revenue was the cause.
"One of the challenges that we continue to have is back when the dollar amount was determined, WICO was accepting anywhere in the neighborhood of 1.5 to 1.7 million passengers annually," Ottley said, noting that times were better then, but now those numbers are declining.
"This past year, we had a little under 1.1 million. Next year, it will be somewhere in the vicinity of 900,000 … right now the challenge is to get our numbers back up," said the interim president.
In his testimony, Ottley asked for a reduction in the PILOT amount due to those challenges. It wasn't the first time WICO has asked for a reduction, and during the 32nd Legislature it was almost granted one when lawmakers approved Bill 33-0002, which would reduce the PILOT payment from $700,000 to $250,000.
DeGazon, however, believed WICO could make its payments if they prioritized their spending.
"If we can pay $1,400 per board meeting. Then making the $700,000 payment in lieu of tax debt should be a priority," DeGazon said. "I would like to see more effort in making sure your responsibilities are met with the government."