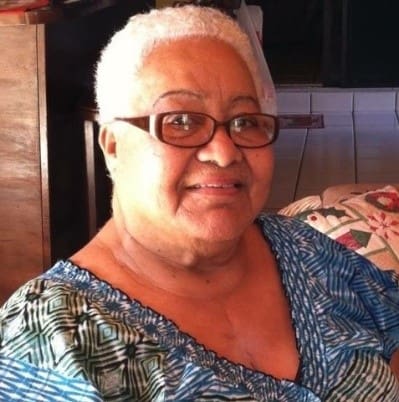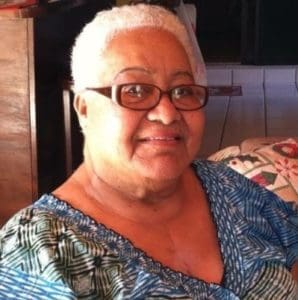 Carmen Belardo Santillan, also known as "Cabelo," of Estate La Grande Princesse died on Oct. 7. She was 82 years old.
She was preceded in death by her mother, Paula Mendez; father, Gil Belardo; sister, Monseratte Valentine; brothers: Jesus Belardo, Wilfredo Belardo and Cruz Manuel Belardo; and nephews: Enrique and Bernando Velasquez.
She is survived by her spouse, Hector Santillan; son, Jesus Figueroa Sr.; stepdaughter, Vanessa Santillan; stepson: Hector Santillan and Emmanuel Santillan; grandchildren: Chayanne Lee, Jesus Jr. and Alix Paul Figueroa; step-grandchildren: Aiden Santillan, Karolyne Jimenez, Elias Mateo and Julian Santillan; great-grandchildren: Jayden Lin Figueroa, Kyla Grace Figueroa and Alyssia Lyn Figueroa; and adopted daughter, Kemba Martin Morgan.
She is also survived by adopted grandchildren: Vernon Morgan II and Donté Morgan; sisters: America Cruz, Elena Quezada, Lilliana Belardo de ONeal, Paula Santigao and Sonia (Maria) Belardo; brother: Gil Belardo Jr.; daughter-in-law, Dale Davis Figueroa; brothers-in-law: Victorino Cruz Jr., Agustin Quezada, Humberto ONeal, Franz Christian Sr. and Miguel Valentin; and sisters-in-law: Ana Iris Belardo, Yvonne Belardo, Isabel Belardo and Anna Nicholson.
Additional survivors are nieces and nephews: Lilliana, Tony, Luis (Coto) and Milagros Cruz, Marangeli Hendricks, Yvette, Renee, Lind, Wilfredo Jr., Rachel, Anthony, Michelle, Michael, Wilberto and Melissa Belardo, Maria, Cruz Manuel, Natasha, Cynthia, Luis, Felipe, Brigida and William Belardo, Tahena Ayala-Ramos, Rebecca, Sandra, Ricardo and Paula Belardo, Angel Luis Vasquez, Diana Romerro, Evangelina (Margie) Ramos, Luz (Lucy) Rosado, Monica Belardo, Gasper and Alida Migueles, Madelyn Rivera, Elizabeth McEachin, Migdalia Jacobs, Marcel Santiago, Carlos Gil Ortiz and Xiomara ONeal, Franz Jr. and Hakin Christian, and Kemba Martin Morgan.
Other survivors include special friends: Eluminado "Lulo" Belardo (special cousin), Lorenzo Gutierrez, Ashley Sesta, Carmen Ortiz, Miguel Valentin, Margarita Belardo, Sealey, Ernestine Allick and family, Angelita (Netty) Gautier and family, Michelle Martinez, Roberto Rios, Michael "Mikey" Williams and family, Ramon Almonte, Oscalina Almonte DeLopez and family; as well as other relatives and friends too numerous to mention.
The family requests those in attendance wear pastel colors.
The viewing will be held at 9 a.m. followed by the funeral service at 10 a.m., Monday, Oct. 28, at Iglesia de Zion Hermanos Unidos en Cristo, Castle Coakley. Interment will be at Kingshill Cemetery.