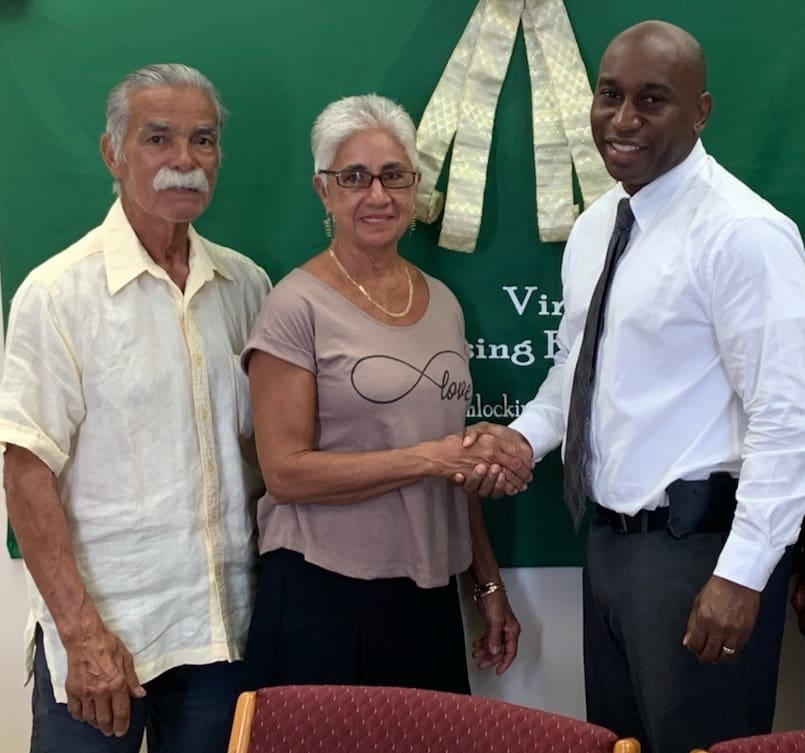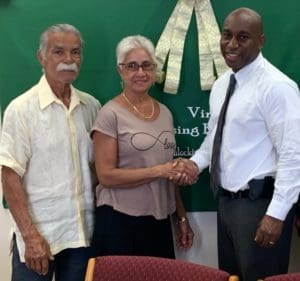 By closing the sale of their Villa Morales Restaurant to the Government of the Virgin Islands after three years of negotiations, Angela Morales and J.T. Torres are finally entering their retirement.
Morales and Torres have operated the popular family restaurant since 1975, preparing favorite dishes such as conch in butter sauce, jambalaya and stewed chicken and fish. When Morales took over the local and Spanish cuisine eatery, she planned to work there for five years. That was in 2005.
Last week, the V.I. Housing Finance Authority announced it had closed on the purchase of Villa Morales and plans to convert the restaurant and apartments into a transitional homeless shelter with 20 beds.
The sale was financed by a $600,000 2018 Community Development Block Grant, which includes the purchase price as well as architectural services and rehabilitation of the property.
Although a management company has not been identified yet, the facility will be used according to HUD's definition of transitional housing that includes providing services for clients, according to Keva Muller, communications manager for VIHFA.
Various local government agencies including the Department of Health and the Department of Human Services will likely provide services to help the homeless and clients may leave and come back as they need to, Muller said.
The federal government conducted several inspections, required for HUD financing, of the Villa Morales property in its current state. Muller said standards for acquiring a federally funded property include lead paint and environmental surveys, among other tests. As the property is renovated, more federal standards will be imposed and VIHFA hopes to open a section within the first half of 2020.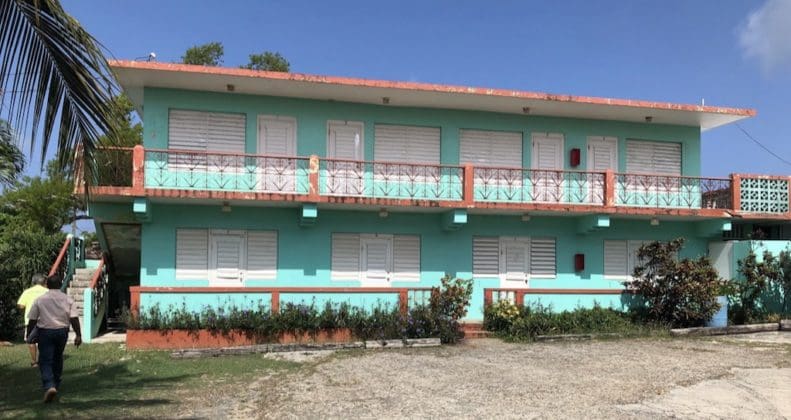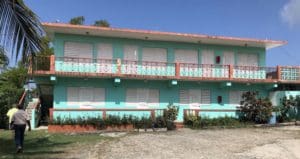 "There is a real need for a homeless shelter. This is close to public transportation, has a strong foundation and has land for expansion," Muller said. "The goal we all have is to end homelessness."
In November, Gov. Albert Bryan, Jr. reestablished the V.I. Interagency Council on Homelessness with Kimberley Causey-Gomez, Human Services commissioner, and Daryl Griffith, VIHFA executive director, as co-chairs. The Continuum of Care on Homelessness will collaborate with the Council providing data already collected, Muller said.
The members of Council on Homelessness are representatives from the Governor's Office, Legislature, departments of Health and Labor, Attorney General's Office, Schneider Regional and Gov. Juan F. Luis Hospitals, Superior Court, Continuum of Care, V.I. Police Department, Bureau of Corrections, V.I. Fires Service, Veterans Affair, St. Thomas and St. Croix Chambers of Commerce, University of the Virgin Islands, Frederiksted Health Care, Inc., St. Thomas East End Medical Center and St. Croix Mission Outreach, Inc.
Homelessness is defined, by the Council, as a person living on the street for 12 consecutive months or has had four episodes of homelessness in three years. Although several organizations feed people living on the streets, since the loss of Bethlehem House during the 2017 hurricanes, St. Croix hasn't had housing for those with no place to live until the conversion of Villa Morales is completed.
"It's very good what they will do with it – good for Frederiksted and good for the community," Torres said.