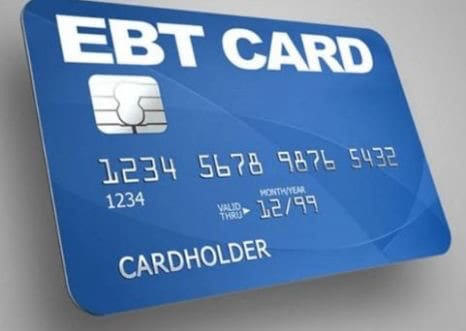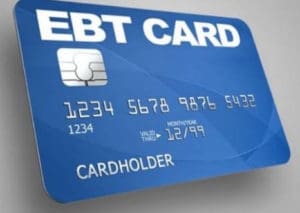 A new rule imposed by President Donald Trump that many sources project will take Supplementary Nutritional Assistance Program benefits – formerly known as Food Stamps – away from more than 700,000 Americans, will not immediately impact the territory, and if all goes well, may not impact it in the future, according to Delegate Stacey Plaskett.
Federal law restricts able-bodied adults from receiving more than three months of Food Stamps in a three-year period unless they work at least 20 hours per week. But the U.S. Virgin Islands and many states have been able to waive that requirement due to high unemployment. The rule change requires higher demonstrated rates of unemployment to qualify for waivers and shorter waiver periods.
The new rule enforces SNAP statutes already limiting adults to three months of benefits in a three-year period unless they meet the 20 hours per week requirement, but many states currently waive that requirement in high unemployment areas. This change would make those waivers harder to get.
According to the USDA, in August 21,511 Virgin Islanders received SNAP benefits totaling about $3.5 million per month. That amounts to about $162 per month for those households. The annual SNAP funding comes to around $42 million per year. This is down from 2016 when the USDA provided a total of $56.8 million in SNAP assistance to 27,760 V.I. residents.
According to Plaskett, the USVI has a waiver to dismiss the work requirements because the unemployment rate is higher than 10 percent. The waiver allows individuals who might not normally be eligible to receive SNAP.
"Our understanding and according to press reports, under the new rule, states and territories will be granted a waiver only if the unemployment rate is both above 6 percent and 20 percent above the national average for two years before a state [including the V.I.] would qualify," Plaskett said in an email to the Source.
The territory's most recent USDA SNAP waiver lasts through March 31, 2020, she said, providing a copy of the waiver letter from the USDA. But she said the USVI could still qualify for a waiver even under the new rule, which takes effect April 1, 2020.
The waiver says the territory meets the new requirements under Trump's new rule because it had an average unemployment rate 20 percent above the national average for the 24-month period of August 2017 through July 2019.
The national average unemployment rate was 3.9 percent during this period, so 20 percent above that is 4.7 percent. Meanwhile, the USVI rate for that period was 9.2 percent. So even with the stricter new rule, the USVI "will in all likelihood be able to keep its waiver," Plaskett said.
She said she would work with local government agencies to keep the same waiver.
"As a member of the Agriculture Committee, which has oversight of SNAP, my colleagues and I are watching this issue. Last year in the 2018 Farm Bill, members on both sides of the aisle worked in a bipartisan fashion to ensure Americans who qualify receive support with food stamps. I have spoken on the floor and joined members in writing to the USDA before the rule went into effect. I have also joined colleagues in sponsoring legislation [HR 5349] to nullify the rule," she said.
While the USVI should continue to meet the new requirements and many will continue to need SNAP, she said she wants to "make sure fewer in our community need it by supporting economic development to reduce our unemployment and poverty level."