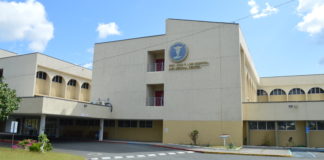 Gov. Albert Bryan Jr. has issued an executive order declaring a state of public exigency for Gov. Juan F. Luis Hospital, according to the hospital.
The U.S.Department of Housing and Urban Development has published its guidelines for the dispersal of $774.1 million in Community Development Block Grant funding for mitigation activities in the Virgin Islands.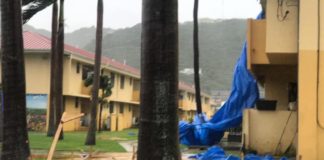 Curfew on St. Thomas was continued to Thursday at 8 a.m. to allow for debris to be cleared from the roads, and power outages remained widespread as Hurricane Dorian churned into the open Atlantic to the north of the U.S. Virgin Islands and Puerto Rico.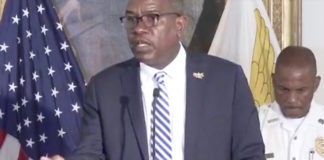 Gov. Albert Bryan lifted the curfew for St. Croix and said the St. Thomas-St. John curfew would be lifted at 8 a.m., during a post-storm press briefing 7:30 p.m. Wednesday.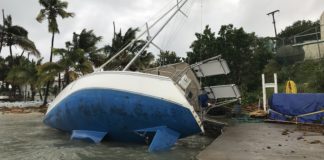 Dorian, the fast-moving Category 1 hurricane, was some 45 miles to the northwest of St. Thomas by Wednesday evening, having brought hurricane force winds and as much as five inches of rain to portions of the Virgin Islands Wednesday afternoon.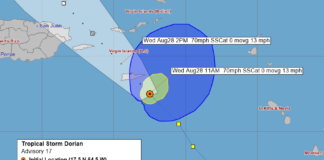 Dorian has been upgraded to a Category One Hurricane as it nears St. Thomas with top winds of 75 miles per hour. St. Thomas' Cyril...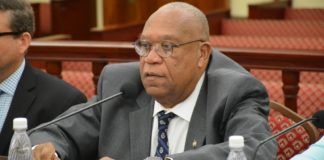 Schneider Regional Medical Center's revenues are up over last year, and the St. Thomas East End Medical Center Corporation is seeing more patients, officials said during budget hearings Thursday. But those good trends are partly fed by big increases in the number of Virgin Islanders able to get Medicaid, which may sharply cut back next month.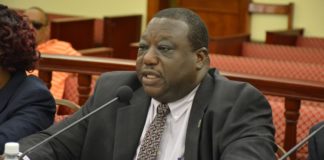 The V.I. Lottery would likely lose around $5.6 million if not bolstered by about $12.3 million from Southland Gaming slot machine/video lottery funding, acting Lottery Executive Director Raymond Williams told the Finance Committee Thursday.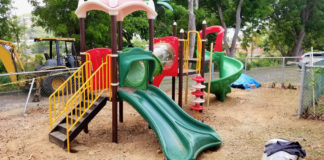 The University of the Virgin Island's unveiled its new childcare center, which planners hope will aid students who need help obtaining care for their little ones while attending classes. UVI President David Hall said the center was a culmination of 10 years of efforts.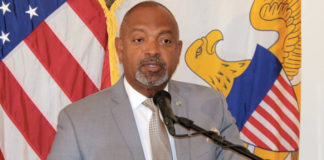 Federal law still makes it dicey for banks to handle money from the legal trade of marijuana and V.I. banks continued to voice the same concerns at a recent V.I. Banking Board meeting chaired by Lt. Gov. Tregenza Roach.