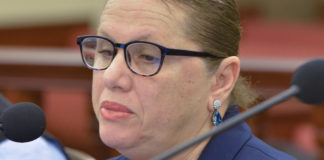 To bolster awareness and address the stigma surrounding mental health, a Senate panel voted Thursday to forward a bill declaring the month of May as Virgin Islands Mental Health Awareness Month.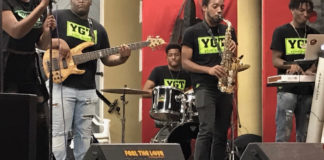 Virgin Islands Council on the Arts brought a century of culture to life Saturday at the Dorsch Center in Frederiksted. The full house of patrons was treated to music, dance, poetry and fashion.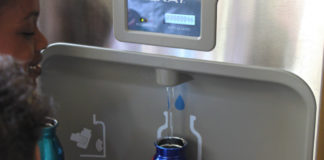 All Saints Cathedral School is the first in the territory to be given a water refill station, along with a personal reusable water bottle for every student, a project that has been in the making for over two years.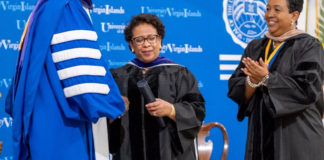 Former U.S. Attorney General Loretta Lynch told students at the University of the Virgin Islands to follow their hearts when pursuing their futures. Lynch spoke to a packed audience in the Great Hall on UVI's St. Croix campus.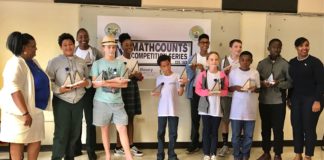 Four schools competed in a rigorous display of mathematical talent in four rounds of individual and team work as they vied for first place, but it was the Church of God Academy students who took the ultimate prize in the MATHCOUNTS competition. Held in the Great Hall at the University of the Virgin Islands, Albert Sheen Campus on St. Croix on Thursday, Church of God Holiness Academy, Good Hope Country Day School, Ricardo Richards Elementary School, and John H. Woodson Jr. High School students came prepared with winning as their only option.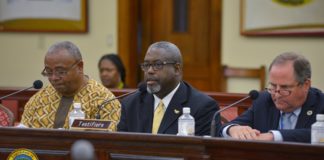 Virgin Islands Water and Power Authority and Public Services Commission officials opposed two bills that would set minimum criteria of educational requirements for board members of each board.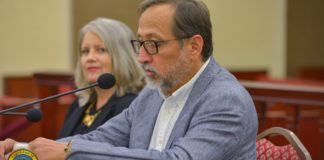 The equal preservation of the heritage of all the territory's people was a topic of discussion at Thursday's Senate Rules and Judiciary hearing, during which senators challenged the testimony of nominees for the V.I. Historic Preservation Commission they felt focused too much on the islands' Danish colonial legacy.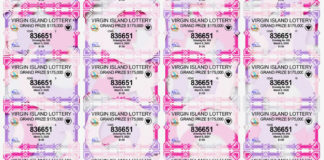 The V.I. Lottery is saying goodbye to an outdated and time-consuming ball pick drawing system and ushering in a "wave of opportunity" with its new digital draw system, which will make its debut in the territory on March 19.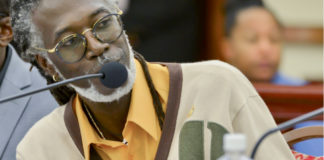 The U.S. Virgin Islands could begin hosting an annual Caribbean Agricultural Symposium, exploring such topics as agritourism, imports and exports and the latest agricultural information, if a bill approved Tuesday in committee is enacted by the full Senate.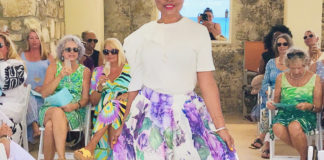 Crucian fashionistas gathered at The Fred in downtown Frederiksted Sunday afternoon. The sunshine of the day mirrored the energy of attendees and display by the models as they strutted, pranced, twirled and pivoted down the runway.