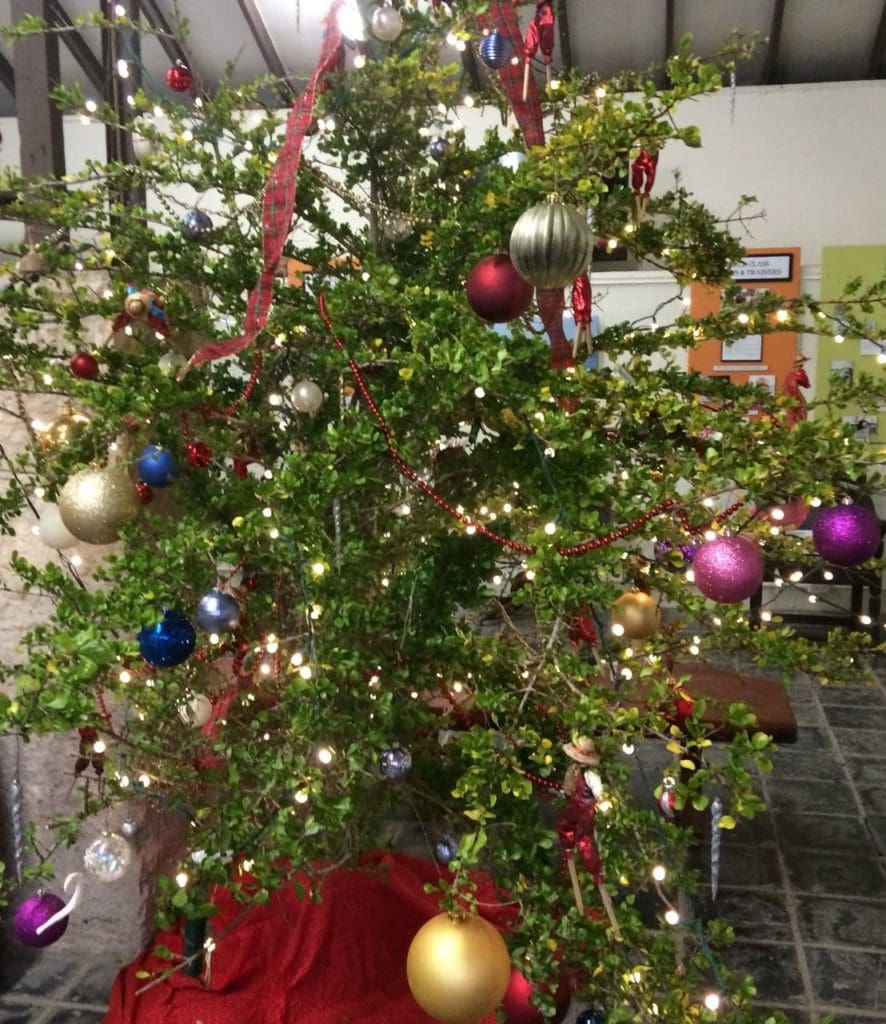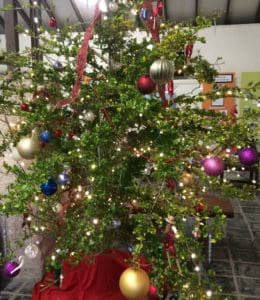 The traditional Christmas Inkberry tree was lit up Friday night at Estate Whim Museum, kicking off a weekend of cultural activities on the grounds.
Anthony Alfred, who did much of the decorating of the grounds, turned the switch for the tree. Executive Director Sonia Jacobs Dow and other volunteers were present.
Jacobs Dow said an Inkberry tree has been part of the St. Croix Landmarks Society Christmas celebration for 40 years. William "Toby" Tobias donated this year's tree but would not disclose the location where he found it. Large Inkberry trees are becoming harder to find on the island.
The tree's scientific name is randia aculeata. It is called an Inkberry tree because in 18th and 19th centuries ink was made from its berries.
Jacobs Dow says it is not known how it became a traditional Christmas tree in the Virgin Islands and a few other Caribbean Islands, such as Puerto Rico and Antigua. She said the common denominator is African culture, but the tree is not a native of Africa. It is a Caribbean native.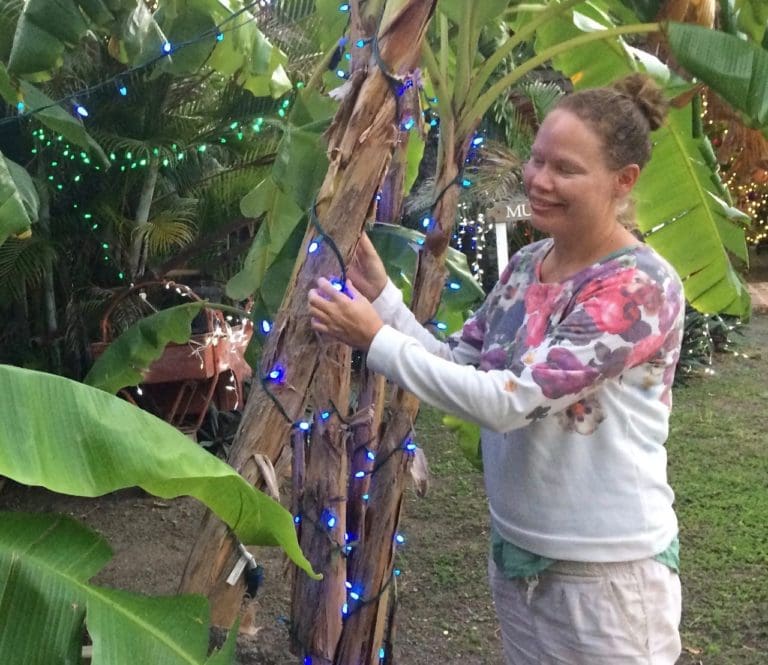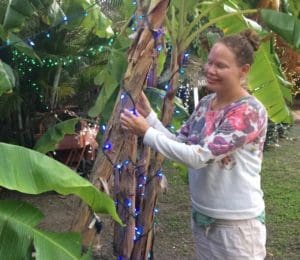 The museum grounds on Friday were ablaze with bright lights on just about every tree. Jacobs Dow says the Landmark Society has been able to carry on with just about all its programs, although some repairs expected to be done by FEMA are not complete. The Great House, which lost most of its roof, is still closed. The windmill is still waiting on the replacement of its fan and the animal mill some of its structure. The chimney also will have some bricks replaced at its top.
The grounds were open Saturday, with local writer Richard Schrader honored. Sunday was an all-day, old-time Crucian Christmas with cultural arts and crafts on display and for sale. Food was also be available. Sunday was sponsored by V.I. Lottery's A Wave of Culture.