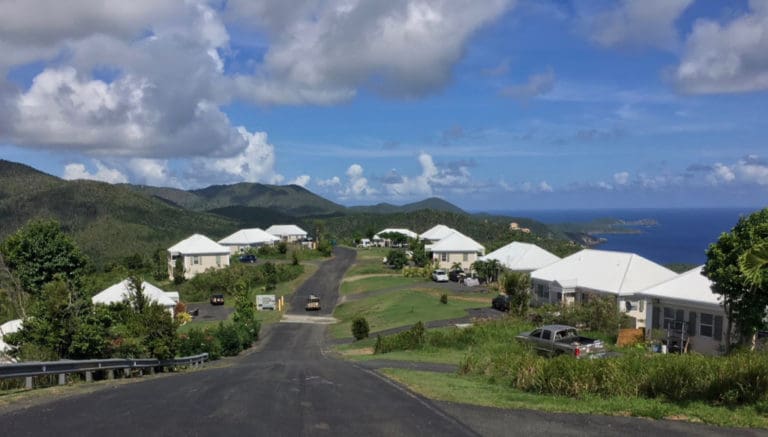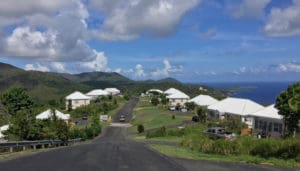 We are the residents of 36 two-story apartment units at Bellevue Village on St. John.  Most of us have lived in our units since the project was first constructed.  When we signed our first leases in 2005, we were given a paper telling us that the entire complex would be rented to us for 15 years under a program called Low Income Housing Tax program.
Reliance Funding, the owner of the project received enough money in the form of tax credits from the government to build the Bellevue project.
At the end of the 15-year tax credit compliance period each of was told that we could buy our unit at an affordable below market price.  We were given documents by Reliance showing a price of $115,056 for a one-bedroom home.  We were also told, "Each resident will be credited with 10 percent of their monthly rent…towards the down-payment needed to purchase the unit."
In addition, we were assured that we would be assisted with financing by Reliance so we could purchase our homes.  We were even required to sign paperwork showing how the program would work and most of us have the paperwork in spite of the hurricane which greatly damaged most of our homes.
We have lived in Bellevue and paid our rent relying upon this promise.  Some of us did not have kitchen cabinets or even stoves. We persisted in living in Bellevue because of the promises made to us.  Many of us did not take jobs off of the island or move even after the hurricanes.  We made our life decisions based upon the promises made to us years ago.
Until It was announced last week that Senator Blyden had been instrumental in getting AIG to recognize our rights to home ownership we were all terrified that the promises made would not be kept because until last week AIG had not acknowledge our rights to home ownership.  Senator Blyden was with us all the way.  He met many times with our tenants' association.  He saw our units when AIG was slow in fixing them after Irma.  He pushed them to get teams in to fix our homes.  No one else came to our rescue and we thank him for that.
Now that AIG is going to honor the homeownership promise our families will be able to see the dream of home ownership come true.  We will not live in fear of being evicted.  Our families will have something they can be proud of and pass on to their children.  We look forward to the details about how this program will work and we are ready to do our part.  We also hope AIG and Reliance will honor their promises made in the other projects they are involved with in the territory.  Thank you again Senator Blyden for bringing hope back into our lives.
The Bellevue Tenants Association and Community