Tony Rivera, also known as "Blanco," died on Friday, March 20, at his home in La Grande Princess, Christiansted, St. Croix.  He was 62 years old.
He was preceded in death by his companion, Lisa Galiber; and father, Anatolio Rivera.
He is survived by his mother, Benita Rivera; daughters: Maria "Nyn" Angelica Steans and A'isha Rivera; sons: Ibrahim Rivera, Anatolio Tony Rivera, Tony Rivera Jr. and Alejandro Quinones; grandchildren: Makaiyah, Rahim, Avary, Amayah and I'yanna Rivera (Ibrahim), De'Andre Vance, De'Aana Marie and Mariah Angelica Steans (Nyn), Anatolio Tony Jr. and Sarah A. Rivera (Anatolio), Tyler Omari and Elijah Orion Rivera (Tony Jr.), Wendell Miguel, A'alli Osibisa and A'aliyah Myisha Lunon (Aisha), Alejandro Jr. and Annalise Quinones (Alejandro); and daughters-in-law: Vanessa Rivera (Anatolio), Darriette Rivera (Tony Jr.) and Chantelle Quinones (Alejandro).
He is also survived by sons-in-law: Van Steans (Nyn) and Wendell Lunon (Aisha); sisters: Evelyn Rivera and Zoraida Rivera; brother, David Rivera; sisters-in-law, Sylvia Munoz and Dulce Maria Nieves de Rivera; brother-in-law, Floyd Berg; nieces: Latoya Williams, Yolanda Andrews, Melizza Williams and Rosa Darleny Rivera; nephews: Leroy Williams II, Fabio Almeida, Daniel Rivera, Ricardo Rivera and David Uriel Rivera; great-nieces: Arianna and Yazmin Andrews, Mariana Almeida-Maia, Ja'Leigh and Jah'Mir Rivera and Rienna Leigh Williams; and great-nephews: Jadyn Arroyo, Fabio, Joshua and Fabian Almeida, and Janiel, Daniel Jr. and Ezekiel Rivera.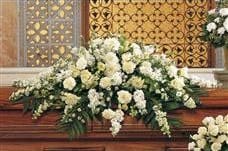 Other survivors include aunts: Inez Rosario, Juanita Rivera and Monin Fernandez; best friend, Geraldo "Sebow" Petersen; special friends: Miguel Serrano and Isa Serrano; others: Department of Human Services family, with special thanks to Analyn Creque and Dr. Carmine Hendricks, and Continuum Care family with special thanks to Ms. Lori RN, and Golden Rock Pharmacy family, and the Carib Supply family with special thanks to Mr. Dean; cousins and other relatives, Raquel Saldana; Edwin and Oscar Rosario, Angel Luis Gomez  Jr.; as well as many cousins and relatives too numerous to mention.
Cremation arrangements are entrusted to Schuster's Crematorium LLC.