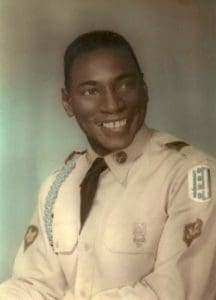 Earle Sealey of Estate Annas Hope died June 3. He was 82 years old.
He is survived by his spouse, Leonile A. Sealey; daughters: Debara L. Sealey, Lorma L. Sealey and Delicia L. Espinosa; son, Randall A. Sealey; grandchildren: Desireé A. Sealey, Regina N. Sealey, Shani A. Isaac and Maria L.V. Espinosa; sisters: Mavis Preddy (N.J.) and Shirley Clendenen (STX); brother, James J. Sealey (STX); and daughter-in-law, Bertina Sealey.
He is also survived by son-in-law, Jesus M. Espinosa; brothers-in-law: VanBorn Neptune and Lionel A. Neptune Jr.; and sisters-in-law: Rosa M. Sealey, Majorie Sealey, Bernice M. Clendenen, Beatrice Wallace, Ellenor V. N. Chapman, Irene V. Prentice, Anna M. Hector, Mavis Neptune, Joan Neptune and Angelica Schuster.
Other survivors include special friends: The Members of the Moravian Churches, Bro. Egerton Trotman, Bro. Lawrence Sarauw, Arnold Barnes, Daniel James, CHS Class of 1957, Department of Human Services, Cleone Llanos and family, Benjamin Parrilla and family, G. Luz A. James II and family, Hubert and Ruthlyn Frederick, Dr. Angel Lake, Continuum Care and Mobile Integrated Health Care; as well as nieces, nephews, other relatives and friends too numerous to mention.
Funeral service and burial will be held at 9:30 a.m., Wednesday, June 10, at Kingshill Cemetery (Veterans Section).
The family respectfully requests that attendees wear a face mask and adhere to the social distancing requirements.