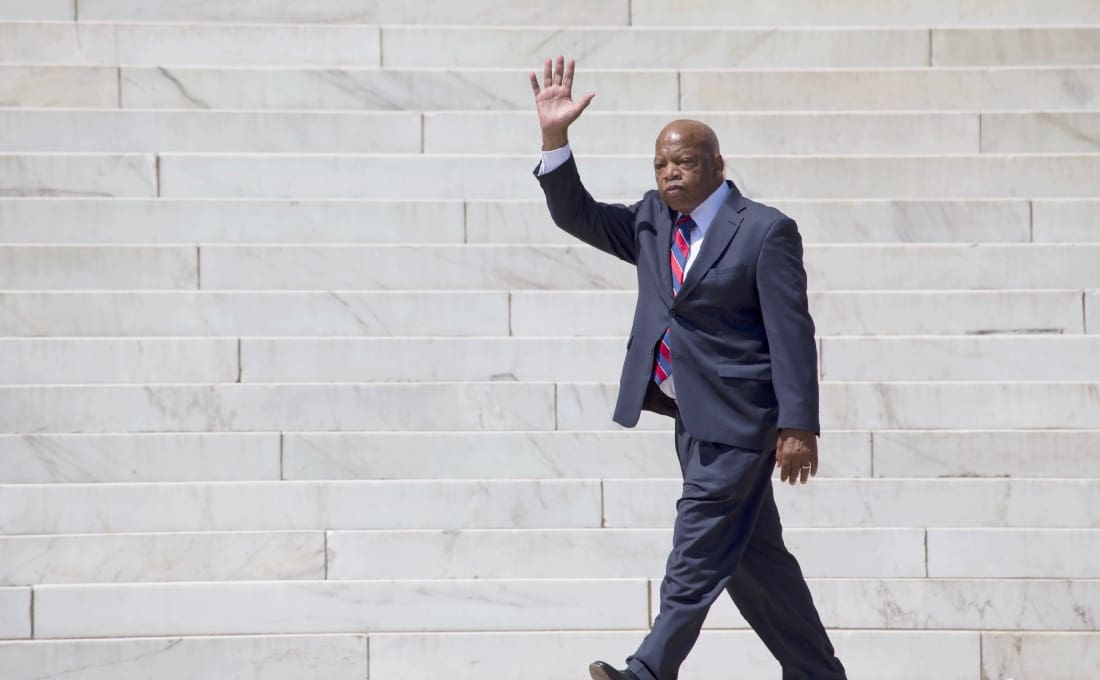 "When you see something that is not right, not just, not fair, you have a moral obligation to say something, to do something. Our children and their children will ask us, 'What did you do?'" John Lewis
With the deaths of the relentless civil rights activists John Lewis and Rev. C.T. Vivian, the social justice world that I grew up in has been hollowed out overnight.
Who will fill the void created by the loss of these unwavering stalwarts of equal justice whose life stories inspired others to action over and over again?
I feel thrown off balance today by the 50-year-old images, faded by time, of hundreds of Black civil rights activists crossing Selma's Edmund Pettus bridge, Lewis, in the front, knowing he would likely be bloodied or worse before it was over.
Lewis could predict the violence in part because earlier, Vivian had been punched in the face by Selma segregationist Sheriff Jim Clark while trying to register Black voters. The moment was captured on camera, and the registration drive became national news and led to a massive march a few months later.
Vivian was associated early on with Rev. Martin Luther King Jr. and spoke softly of the need for non-violence while carrying an unmistakably powerful message of the need for direct action at whatever personal cost.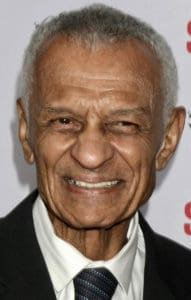 The Washington Post reported, "Barack Obama, who honored Vivian with the Presidential Medal of Freedom in 2013, tweeted Friday that 'he was always one of the first in the action – a Freedom Rider, a marcher in Selma, beaten, jailed, almost killed, absorbing blows in hopes that fewer of us would have to.'"
The New York Times called Lewis, "An earnest man … who could be pugnacious, tenacious and single-minded, and he led with a force that commanded attention."
Lewis was so outspoken at times, that his cohorts in the movement, asked him to "tone it down," the Times said when Lewis wrote that President John F. Kennedy's civil rights bill was "too little, too late," and then asked, "Which side is the federal government on?"
Indeed.
Which side is any government on, we have to ask? Certainly, what is coming out of Washington D.C. right now bears no resemblance to a body that cares for anything but its own perpetuation and therefore, as it must, acts only on behalf of the powerful and privileged who pay the campaign bills.
And in America, the privileged are mostly the white decedents of those who gained their advantage on the stooped backs of the oppressed – and still do. Without an underclass of what is now euphemistically called "essential workers," who pre-COVID the one-percenters and their wannabes saw as "expendable" workers and treated them as such, there could be no upper class.
The question of whether or not there are civil rights, social justice and grassroots leaders who can arise, command attention and inspire continued action as unflinchingly as Lewis and Vivian did is searingly pertinent right now.
Make no mistake, there are powerful, important movements determined to effect change. But where are the orators who lead the marches and then stand on the podiums under the relentless threat of violence demanding human dignity, backed by equal rights for all people?
A brief pause to mourn is called for, but action is the only thing that will keep our heads above the raging sea of self-interest and deliberate divisiveness that threatens our freedom and our very lives.
"Our actions entrench the power of the light on this planet. Every positive thought we pass between us makes room for more light. And if we do more than think, then our actions clear the path for even more light. That is why forgiveness and compassion must become more important principles in public life." John Lewis from his 2012 book, "Across That Bridge: Life Lessons and a Vision for Change"