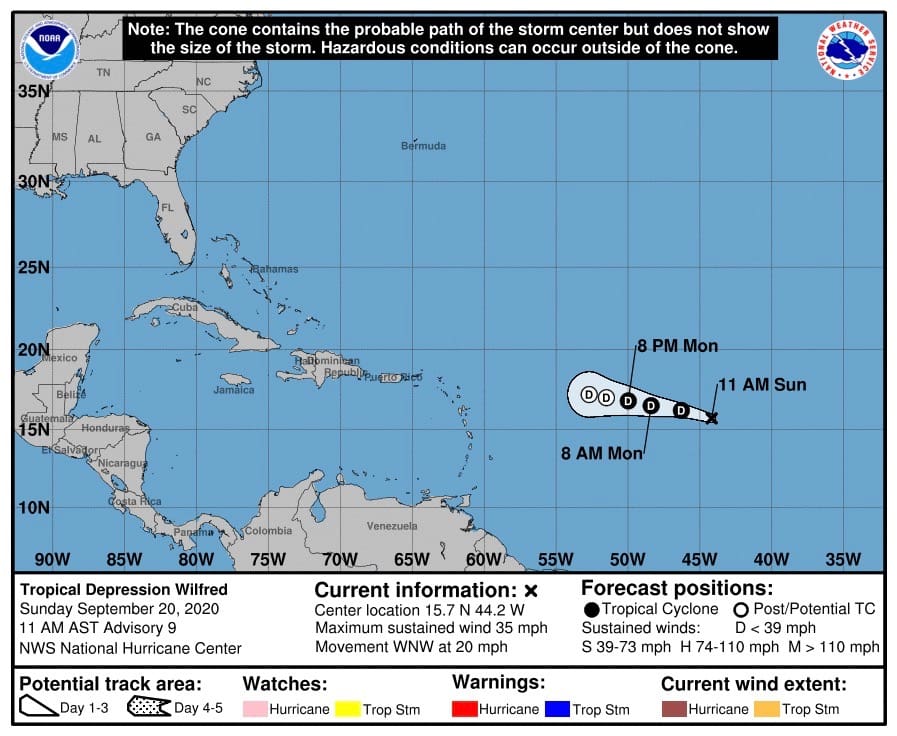 What was Tropical Storm Wilfred has begun wilting in the face of conditions hostile to storm development and has been relegated to tropical depression status, the National Hurricane Center reported.
The NHC's 5 a.m. update noted that Wilfred was about 1,285 miles from the Lesser Antilles, with maximum sustain winds of 40 mph, but the discussion noted: "It is unclear if Wilfred still exists, and if so, exactly where it is located. Although there is clear evidence of a broad elongated circulation, the formerly small center of Wilfred is either obscured by higher clouds or has dissipated."
There are no coastal watches or warnings in effect.
The NHC reported an estimated minimum central pressure of 1008 millibars.
Weakening is anticipated, the NHC said. Wilfred is not expected to last more than another couple of days and could dissipate as soon as later Sunday.