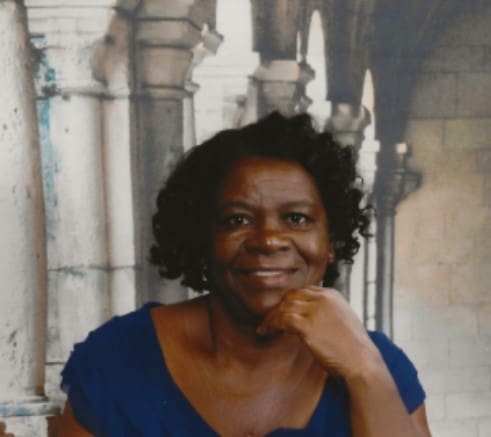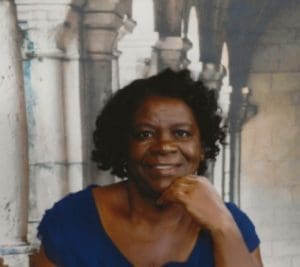 It is with great sadness the family of Joan Sonia Blake-Moore announces her passing on Sept. 30 on St. Thomas, Virgin Islands, at the age of 69.
Joan Moore was a teacher at St. Thomas Head Start for more than 20 years and provided wonderful and compassionate care for her students. She loved God and family, and she held both close to her heart.
Joan is survived by her children: Denry Blake, Natasha Moore-Patrick, Jermaine and Keeno Moore; daughters-in-law: Monique Blake and Katushka Pierre-Louis; son-in-law, Keston Patrick; grandchildren: D'Shanee' and D'Kai Blake, Darrol Jr. and Da'Viyah Gooding, Kesslia Patrick, L'Niqua, Jer'Maya, Keirra, K'Mea, K'Triel, Keeno Jr. and K'Mijah Moore; brothers: Elroy, Orville and Samuel Blake; sisters: Sophena Blake and Ermine Small; and sisters-in-law: Seraphine and Verina Blake.
She is also survived by nephews: Lesroy Wedderburn, Elliott, Lael, Darnell and Raphael Blake; nieces: Lonnica Thompson and Natasha Richards; uncle, Henry Cole; aunt, Adina Maynard; special friend and family: Ermine Walwyn and the entire Walwyn family; close friends: Glorita Vaughn, Denise James and Gloria Fabian; and coworkers of the St. Thomas-St. John Head Start Program and members of the Philadelphia SDA Outreach program. Joan has numerous cousins and other relatives too numerous to mention.
Tributes can be emailed to gonetoosoon.joanmoore@gmail.com. The deadline for submission is Friday, Oct. 16.
The first viewing will be held from 3-5 p.m., Wednesday, Oct. 21, at Turnbull's Funeral Home and Crematory. The second viewing will be held from 8:30-10 a.m. and the funeral service will be held from 10 a.m. to noon, on Oct. 22, at Shiloh SDA Church.
Due to the COVID-19 pandemic and public health mandates, face masks and facial coverings must be worn at all gatherings.